HOA Disputes Intensified During Pandemic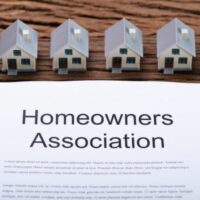 Almost all of us have dealt with nosy neighbors at some point. These neighbors may be constantly trying to start trouble. They may be upset at everything you do, when all you want is some peace. You just want to do your own thing without being judged or yelled at.
Unfortunately, the COVID pandemic has made life unbearable for many of those living in homeowners associations (HOAs). With fewer people leaving their homes to go to work, there has been a rise in HOA disputes. This is especially true for those who live in condos and multifamily units. Loud music and barking dogs are the biggest complaints neighbors have with each other. The biggest complaint homeowners have against the HOA is rising fees.
You would think that residents would try to adapt and have some empathy for their fellow neighbors, but they don't want to make the effort. People are getting frustrated and even finding ways to be uncivil toward each other.
HOAs don't want to be involved in neighborly disputes. They want to stay out of them, but that happens only half of the time. The complaining neighbor will file a claim against the HOA and force it to enforce the rules on the neighbor they don't like. In court documents, this is often called a breach of fiduciary duty.
Neighbors have also been more unhappy with HOAs in general since the pandemic. More people are attending board meetings, and they have a lot of opinions and complaints. These complaints tend to involve repairs, assessments, and pool reopenings. There have also been complaints of property neglect and embezzlement. Because residents have been known to harass and threaten board members, HOAs are consulting lawyers about their options.
The largest homeowners association in Florida, Hammocks Community Association in Kendall, had not raised HOA fees in seven years. However, these fees were recently raised a whopping 400%.
Overall, people need to understand that HOA members are not trained property managers. It's important to be patient with the board and be prepared to give clients bad news, as there are not always easy answers. It is hopeful, however, that the rise in HOA issues will soon be a thing of the past. It can be hard to live with people in close proximity. People understandably want their space. People should be returning to work and engaging in hobbies rather than worrying about what their neighbors are doing.
Seek Legal Help
Instead of worrying about themselves, people sometimes get too caught up in what other people are doing. In an HOA environment, this can lead to disputes and hard feelings.
If you are in a dispute with your neighbors or HOA, seek legal help from Fort Lauderdale HOA dispute lawyer Edward J. Jennings, P.A. We'll help you understand your legal options. To schedule a consultation, fill out the online form or call 954-764-4330.
Source:
law.com/dailybusinessreview/2022/03/17/the-pandemic-has-intensified-legal-disputes-between-neighbors-and-hoas/