Probate Issues Surrounding Rapper Nipsey Hussle's Death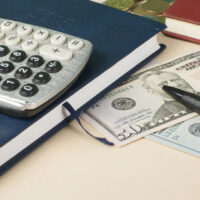 When a person dies, it's advisable that they have a will, trust or some sort of estate plan so that their assets can be distributed easily. This also helps ease the burden of their surviving family members. This is especially true for celebrities, business owners and others who have a large fortune at stake. An estate plan is a must at any age, as we never know when we will die. When a person with a lot of assets dies without a plan in place, it leads to huge headaches due to probate issues.
This was the case for the girlfriend of rapper Nipsey Hussle. Hussle, 33, from California, was shot and killed on March 31, 2019.  A year later, his girlfriend, Lauren London—the mother of his 2-year-old son—is trying to work out the probate issues related to his death. That's because the two were not married at the time of Hussle's murder and Hussle did not have any sort of estate plan in place.
His estate was worth $2 million, and legally, this would go to his two children (he also has a 10-year-old daughter from a prior relationship). However, both children are minors and $1 million each is more than each child can possess.
Complicating things further is the fact that Hussle had primary custody of his daughter. Besides his assets, the issue of guardianship is also under contention. However, the two issues are connected. It is likely that the person chosen as guardian of the girl would also be in charge of her inheritance.
Considering that London is the legal guardian of her and Nipsey's son, it would be assumed that their son's inheritance would automatically go to her. That has not been the case, though. London had to petition the court to be the property guardian so she can manage the child's inheritance. Because London is a public figure, she likely does not need the inheritance. It is assumed that she will use the money to take good care of her son, as Hussle did with both his children when he was alive.
The mother of Hussle's daughter has petitioned the court to allow her to control the girl's assets. However, she didn't have custody of the child, which means that Hussle's family may be granted custody. His brother in particular has been fighting for legal custody and it's possible that they will get custody of the girl as well as control of her father's inheritance.
Seek Legal Help
It is hard when a loved one dies. Not only is there grief but there is also dealing with the deceased's estate, which can bring about a huge headache. Handling probate issues can be time-consuming as well as expensive.
Fort Lauderdale probate litigation lawyer Edward J. Jennings, P.A. can help you deal with even the most complex matters. Get the help you need so you can move on after a loved one's death. To schedule a consultation today, fill out the online form or call954-764-4330.
Resource:
rollingout.com/2020/02/22/vanessa-bryant-and-lauren-london-living-proof-you-need-an-estate-plan/
https://www.ejj-law.com/when-a-beneficiary-dies-before-receiving-an-inheritance/