Are Your Trade Secrets Protected Under Florida Law?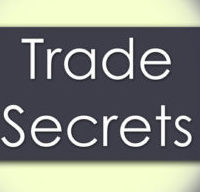 If you own and operate a business, you might have an interest in protecting your secrets. You may even make sure your employees sign a non-compete or confidentiality agreement. While there are several measures you yourself can take to prevent the theft of your trade secrets, it does not hurt to have the law on your side. Fortunately, Florida has statutes in place that are designed to protect a business's trade secrets. That said, identifying a piece of information as a trade secret is never enough to establish the information as a trade secret. The business must act in a manner that shows its desire to protect the information. Below you will find information regarding trade secrets and whether they are protected in Florida.
What is Considered a Trade Secret?  
A trade secret is any piece of information that meets the following criteria:
The information provides a competitive advantage in a particular market; and
The business protects the information in a manner that should keep competitors or the public from discovering it.
This information could be a recipe, technique, pattern, device, process, or some other type of formula. It can be difficult to prove a piece of information is a trade secret. Florida has even allowed processes used to set prices and rates as trade secrets. Other types of information that may be subject to protection include the following:
Ideas about a new product in development or a new marketing approach;
Client lists, including contact information and business information;
Information about techniques or processes that don't work, known as "negative know-how"; and
Designs and CAD drawings concerning a particular product or service.
A trade secret is not typically registered as such. This is in contrast to other forms of protection, such as trademarks and copyrights. These forms of protection must be registered and secured in a legal fashion.
How Do You Declare a Trade Secret?  
The secret behind declaring a piece of information a trade secret is to simply keep it a secret. As long as you keep the information confidential, it will be protected as a trade secret. If you make the secret available to the public at any time, you forfeit trade secret protection.
Trade secret laws can help protect your information with certain groups of people. These groups include anyone who acquires trade secrets through illegal means, people who sign non-disclosure or non-compete agreements, and people who discover the secret by accident. It is not unlawful to acquire a product legally and reverse engineer the processes. These people who discover a trade secret independently are not in violation of any laws.
Should You Contact a Lawyer?  
If you feel like your trade secrets are at risk, you should speak with an experienced attorney. It can be difficult to prove a piece of information is a trade secret. You will need the best legal representation you can get. The lawyers at the office of Edward J. Jennings, P.A. have years of experience with business litigation. You can trust us to help protect your business assets. Contact us today to schedule an appointment.
Resource:
leg.state.fl.us/statutes/index.cfm?App_mode=Display_Statute&URL=0600-0699/0688/0688.html
https://www.ejj-law.com/what-role-does-a-lawyer-play-in-mergers-acquisitions/