Businesses Applying for Paycheck Protection Program Accused of Fraud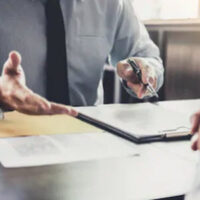 COVID-19 has brought out lots of sickness and death throughout the United States. It has also brought about a lot of economic uncertainty as millions of people have lost their jobs.
People across the country are struggling to pay bills and rent. The poor are getting even poorer, and many using food banks and other community assistance for the first time in their lives.  There is some relief for small businesses, though.
President Donald Trump has created the Paycheck Protection Problem to aid small businesses during this difficult time. These forgivable loans were available to help small business owners with payroll, rent and other costs. To save time reviewing applications, approval is based on a certification by borrowers stating that they are eligible for the money to save banks time investigating applications. The problem is that there are restrictions, so people are exaggerating and flat-out lying in order to get some of the benefits.
Unfortunately, those who should be approved are getting declined. Companies are getting approved when they do not qualify as a "small business." They are overstating the number of employees they have, as well as their payroll costs.  Even the Los Angeles Lakers—an NBA team worth more than $4 billion and known as one the most profitable basketball teams—received $4.6 million from the program. While they did return the money, it just shows how popular business fraud is becoming during these tough times.
The Lakers weren't the only ones defrauding the government. Burger chain Shake Shack, which is worth approximately $2 billion, also applied for and received a $10 million loan. Auto retailer AutoNation received a whopping $77 million. While both companies announced they would return the money, this just shows that companies have no business applying for these loans. They likely would not have returned them if they hadn't got caught.
Meanwhile, the Paycheck Protection Problem is out of money to help the small businesses who truly needed the funds. However, not all is lost. A second round of money through the  Paycheck Protection Problem will be available soon. The Small Business Administration, who is in charge of the program, is discouraging applications from wealthier businesses. Those who have access to credit and liquidity should not apply. Lying about your business in order to take money from others is not only illegal, but unethical.
The Trump Administration is upset over the situation and has asked wealthy businesses to return the money so that the money can go to a business that needs it.  Treasury Secretary Steve Mnuchin claims that large corporations should not only return the money, but apologize as well.
Seek Legal Help
The COVID-19 pandemic is bringing out a lot of scams. There is a lot of fraud going on between businesses and individuals as they try to get their share of the trillions of dollars in government money.
Fort Lauderdale business litigation lawyer Edward J. Jennings, P.A. can help you prevent fraud and other types of business torts. Schedule a consultation by calling 954-764-4330 or filling out the online form.
Resources:
espn.com/nba/story/_/id/29104444/lakers-got-money-loan-program-returned-it
huffpost.com/entry/paycheck-protection-program-covid-19-fraud_n_5eabb54dc5b62da419ef3ab3
https://www.ejj-law.com/what-is-force-majeure-in-a-business-contract/