Can Marriages Last When The Woman Is Older?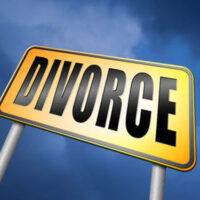 It seems so easy for men to have relationships with much younger women. Celebrities have no trouble parading around town with a different woman on their arm every week.
But what if a woman wants a relationship with a younger man? There's definitely more of a social stigma involved. There will be judgments and dirty looks from others. After all, men are much more visual than women. What would a younger man want with an older woman?
Indeed, society states that couples with younger husbands violate social norms. Couples in these types of relationships are often regarded as outsiders. This can be hurtful to a woman who cares about what people think of her. Women who marry younger men tend to experience more stressful lives, as well as reduced health and increased mortality.
Because of these issues, marriages in which the wife is older are more likely to be troubled. There doesn't even have to be a huge age difference involved. When the wife is just five years older than the husband, the couple is three times more likely to divorce than couples of the same age.
However, some men will agree that falling in love with a woman who is 10 or 20 years older can be exhilarating. While these relationships are more accepted nowadays, making them last can be tricky. Women face a lot of issues when they date younger men. The decision to have children may be an issue. There may also be anxiety over body image and sexuality. Plus, many women have to deal with reactions from peers and family members.
There are also age-related differences to deal with. The older person is going to have less energy eventually and this can be frustrating to the younger person, who may want to party or explore new things.
There are good things about women being the older ones in the relationship, though. Older women offer wisdom and experience, while younger men may offer new ideas, particularly about gender roles. Plus women tend to reach their sexual peak in their 40s, which can be exciting to a younger man. Older women are more relaxed and more willing to try new things.
Women are different in that they don't consider younger men to be status symbols. It's not an ego thing. It's about finding someone who loves and accepts them.
Seek Legal Help
When you think of a spouse being older than the other, many people think of the man. However, more and more relationships and marriages involve older women. While there can be issues involved, these marriages can survive if both parties are willing to put in the effort.
If you succumb to the social stigma, your marriage won't survive. If this happens, seek legal help from Fort Lauderdale divorce lawyer Edward J. Jennings, P.A. We'll help you divorce with ease. Get started with a consultation. Call our office at 954-764-4330 or fill out the online form.
Source:
webmd.com/sex-relationships/features/age-difference-relationships