Canceling A Real Estate Contract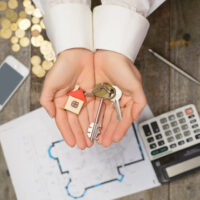 For the past few years, the real estate market has been out of control. Buyers have been snapping up houses for tens or even hundreds of thousands of dollars over the asking prices.
However, the market has been cooling down in recent months. Interest rates are going up and with huge layoffs happening almost on a weekly basis, affordability is becoming an issue. Houses are just not commanding top dollar anymore. A buyer may think they want a house, but after much thought and consideration, they decide to change their mind.
So this begs the question: what happens when a buyer (or seller) changes their mind? Can they cancel a real estate contract?
Yes, a party can cancel a contract, but it typically comes with some consequences. These consequences will vary based on the wording of the contract.
Reasons for Canceling a Contract
One common reason for a contract cancellation is a failed home inspection. If the buyer finds out about something such as a structural deficiency, they may choose to cancel. Buyers may also cancel the contract if they experience a job loss or are unable to obtain financing. The results of the appraisal could also lead to a canceled contract if the home doesn't appraise high enough.
What Happens to the Deposit?
As a buyer, you provide a deposit when you make an offer on a home. The deposit is credited toward your down payment or given back to you if the contract is canceled for legitimate reasons. However, your contract will usually include contingencies that must be satisfied by a specific date or else your deposit will be returned. Some terms include:
A satisfactory home inspection
A title survey
An appraisal
Financing
Sale of the current home
Some home buyers may waive contingencies to make their offer more competitive. This often works out in the buyer's favor but it can have repercussions for those who later decide to back out of their contract. If you want to get out of a real estate contract and don't have any contingencies available, you will likely lose the deposit. You will also breach the contract, which the seller can sue you for.
If you are a seller and you have changed your mind about selling your house, you may have an out if your contract is written with an escape clause that allows you to accept a better offer. But if you don't have this clause and you have signed a contract with a buyer, you could be used.
Seek Legal Help
Things happen in the real estate market. Ideally, both parties will go through with the contract, but sometimes life happens and the contract needs to be canceled for some reason.
When things get complicated, Fort Lauderdale real estate contract lawyer Edward J. Jennings,  P.A. is here to help. We'll help you protect your legal rights. Schedule a consultation, call 954-764-4330 or fill out the online form.
Source:
realtor.com/advice/buy/can-cancel-real-estate-contract/#:~:text=If%20you%20want%20out%20of,inspection%20and%20a%20title%20survey