Common Issues During Home Inspection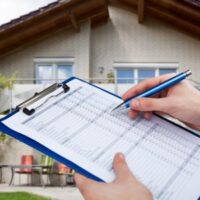 The home buying process can be a daunting experience. There are so many steps involved that getting to the point where you can finally live in your home may seem a long ways away. However, your home is most likely the biggest investment you will ever make, so it's serious business. One of the steps you will take is to get the home inspected.
Many buyers bypassed this step during the most recent housing marketing boom because they wanted their offer to be the most attractive. You can bet many are paying the price now for this mistake.
Houses can have many hidden issues. Your home may look pristine on the outside, but upon further inspection, there may be water damage, mold, expensive repairs, and other issues. Here are some common problems home buyers face.
Water Damage
If the home foundation is sloped and a huge storm comes, it can cause water damage to various parts of the home. If not fixed promptly, it can lead to rot and mold. Keep in mind that water can enter through the siding (stucco) and roof.
Electrical Issues
While most modern homes have adequate power outlets, older homes often do not. Exposed wires and overloaded outlets can cause electrical issues and even fires.
Plumbing Issues
It's not uncommon for pipes to be cracked, causing leaks. Leaks can often be repaired, but some plumbing systems are outdated, requiring total replacement. A home inspection can help you understand what you're getting into.
Roofing Issues
Roofing is often aged or poorly installed. Flashing and tiles may be missing at transitions. Some repairs are simple, but in many cases, the entire roof may need to be replaced.
HVAC Issues
The heating, ventilation, and air conditioning (HVAC) system is an important part of your home, especially during the summer and winter months, when temperatures are most extreme. Issues may be caused by improper installations. However, many homeowners do not properly maintain these systems. Plus, the components can wear out with age, making cooling and heating the home less effective.
Structural Damage
Many homes have hidden structural damage due to natural disasters or perhaps infestations of pests, such as termites. Broken trusses are often seen in attics, while structural components may be missing altogether. Sometimes there are safety hazards, but the problems are usually resolved with repairs.
Seek Legal Help
Many buyers bypass home inspections in hopes of getting the home of their dreams, but it's always a good idea to have one done in order to point out potentially expensive flaws. Homes are expensive enough as it is.
Things not going smoothly? Are there issues and you don't know what to do next? Contact Fort Lauderdale home inspection lawyer Edward J. Jennings, P.A. to make the process run more smoothly and avoid costly repairs and legal issues. Schedule a consultation today by calling 954-764-4330 or filling out the online form.
Source:
hgtv.com/lifestyle/clean-and-organize/common-problems-found-during-home-inspections