Common Myths About Divorce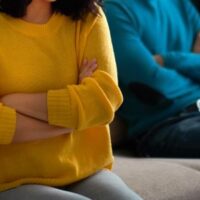 If you've been discussing divorce with friends and family, you likely got some misinformation. People who have never even been divorced often think they know what will happen. Even those who have been divorced don't always know the facts.
If you've been trying to get answers about the divorce process, you have probably received contradicting information. These myths can hurt your divorce case, causing you to do or think things that aren't true. It's time to separate fact from fiction. Here are some common myths about divorce that you shouldn't believe.
A Divorce Can Be Denied
As long as you meet the requirements of your state, you can get a divorce. Even if your spouse does not want a divorce, he or she cannot deny it. Your spouse may try to delay the process, but once all the issues have been resolved, the divorce is finalized.
Women Always Get Alimony, Child Support, and Child Custody
This may have been true in the past, but nowadays, judges are ruling more and more in favor of the men. While alimony is not as common anymore, many women are breadwinners, so men are getting alimony at high rates. Child support is given to the parent who has primary custody of the children, and it's not always the mother. With women working outside the home, many men are playing the role of stay-at-home dad. As such, many are getting primary custody and child support.
You Can Keep Your Kids Away From the Ex if He/She Doesn't Pay Child Support
Many parents use nonpayment of child support as a way to keep the kids away from the deadbeat parent, but the two are not related. While you may be angry that you're not getting child support as ordered, you cannot threaten the other parent or deny them visitation. Contact your lawyer about the process for enforcing child support.
Cheaters Lose in the Divorce Process
Cheating on your spouse means nothing in a divorce. An adulterous spouse does not lose their home, lose custody of the kids, or get fewer assets. The only reason a cheater would get fewer assets in a divorce is if he or she spent marital funds on a lover.
You'll Have to Go to Court if You Divorce
This happens sometimes, but most divorce cases are actually resolved outside of court. If you and your spouse can agree on everything on your own, then you don't need to go to court. On the other hand, if you two disagree on one or more issues and cannot resolve them through mediation, then there may need to be a trial.
Seek Legal Help
If you're considering divorce, it's important to understand what's true and what's false. By believing myths, you open yourself up to high expectations, leaving you disappointed in the end.
Fort Lauderdale divorce lawyer Edward J. Jennings, P.A. will give it to you straight. He knows the divorce process and can help you understand what could happen in your divorce case. Schedule a consultation today. Call 954-764-4330 or fill out the online form.
Resource:
huffpost.com/entry/12-top-divorce-myths_b_10054118