Custody Arrangements: Establishing a Fair Parenting Plan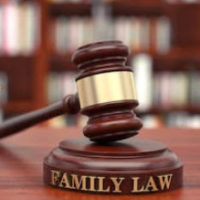 Divorce is a complicated process, especially when there are children involved. At the office of Edward J. Jennings, P.A. we are prepared to help you through the process of divorce to make it as easy as possible for everyone involved.
One of the most difficult elements of a divorce is establishing a parenting plan that all parties agree to. There are many options that can be considered in order to find the right plan for your situation. 
Sole Parental Responsibility
The first possibility is giving one parent full parental responsibility. This allows for the one parent to be responsible for making all of the decisions related to the child. If one parent is given sole responsibility, the other parent is typically given visitation rights. As a part of the divorce process, the parties will agree to a visitation schedule. Sole parental responsibility is often not the goal of a divorce,  but it is an option if both parties believe it is in the best interest of the child.
Weekend Visits                
One of the most common ways for custody to be divided is with weekend visits. One parent will care for the child on the weekdays, with the other caring for them on the weekend. This is often chosen because it requires minimal back and forth for the child and provides them with a stable and consistent schedule. 
Midweek Visits               
When parents are seeking a 50/50 custody arrangement, weekday visits are often part of their parenting plan. In some cases these visits will be overnight, but it is more likely that they will be shorter visits with the child returning to their primary residence at night.
Bird Nesting
Bird Nesting is likely the least known child custody option. Bird nesting involves keeping the  marital residence, and the child always living there. Instead of the child moving back and forth between two different parent's houses, the parents move in and out. This can be a good option if you are seeking to minimize the disruption of the child's life caused by the divorce. Bird nesting can be a good option because it allows for children to stay in the same school, and maintain the same friends that they had prior to the divorce.
While it may seem that this is a much more expensive option than more traditional custody arrangements, it does not necessarily have to be. Bird nesting limits the spending related to the child. The child does not need to have two of everything if they live in one home all the time. Yes, a second home would need to be secured for the parents when it was their turn to move out, but it can be a much more modest space if their children are not living with them.
Bird nesting is not a custody arrangement that is going to work for everyone. For bird nesting to be successful, the parents have to be able to put aside their differences in order to provide the best life for their child. Bird nesting will require a lot of communication between the parents, because bird nesting is most beneficial when the environment is consistent in relation to things such as discipline and parenting techniques.
What Do I Do Now?
We understand that the process of divorce and determining child custody can be overwhelming. We are here to help make this process as simple and stress-free as possible. Reach out to the Fort Lauderdale family lawyers at the office of Edward J. Jennings, P.A. for professional help.
Resource:
psychologytoday.com/us/blog/co-parenting-after-divorce/201307/birds-nest-co-parenting-arrangements
https://www.ejj-law.com/what-happens-when-facing-allegations-of-child-abuse/