Disputing A Homeowners Insurance Claim Denial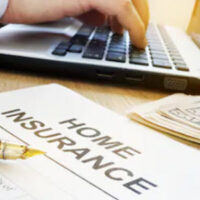 We have homeowners insurance on our homes for peace of mind. Floods, fires, tornadoes and other natural disasters can ravage a home. So can things like a leaky pipe, an equipment malfunction, or termites.
Homeowners insurance is supposed to help pay for damages caused to a home by these issues. However, the claims process is not always that simple. Insurance companies lose money when they pay claims. Therefore, many are not willing to readily pay claims, even if they are valid. They'll try to delay payout, offer a low amount, or deny the claim altogether.
If you're dealing with a homeowners insurance claim denial, you'll want to know your next steps. Don't just accept your denial. Here are some steps to help you get the compensation you need to make necessary repairs to your home. Here's how to dispute your claim.
Talk to the Insurance Company 
If you're upset that the payout was lower than expected or the claim was denied altogether, your first course of action is to discuss things with the insurance company. Ask them why. Did they make a mistake? Do you need more evidence? Is the incident even covered under your insurance? Remember that exclusions often apply, so don't assume that just because something happened to your home that the damage is automatically covered.
Get an Appraisal
If you're not happy with the answers you're getting from the insurance company, get an appraisal of the damage in question. You'll see if the insurance company was correct in assessing your claim. If the appraiser values the damage at a higher amount, you can use this information to have your insurance company re-evaluate your case.
File a Complaint With the State
If your insurance company is being stubborn and refuses to do anything further with your claim, your last resort is to file a complaint with the state. It's rare for a claim to make it this far, since they are usually resolved earlier in the process. But if you're not getting a fair amount of compensation, you need to take action.
Having the state on your side is beneficial. The state will investigate your claim and provide you with the next steps. If your complaint is justified, they will work with your insurance company to help you get fair compensation.
However, the state department does not always have sufficient resources to help, so it is often recommended that you hire an attorney. This can be a huge expense but a necessary one if you're not getting the results you desire. 
Seek Legal Help
Homeowners should ensure they receive the compensation they deserve when issues happen to their house. Fires, storms, earthquakes, tornadoes, and defective materials can cause damage to a home, and as long as the appropriate insurance is in place, the homeowner should be rightfully compensated.
If your homeowners claim has been inexplicably denied, get the help you need from Fort Lauderdale homeowners insurance lawyer Edward J. Jennings, P.A. He can assist you in filing a complaint so you can receive compensation to repair or replace your home. Schedule a consultation today.  Call 954-764-4330 or fill out the online form.
Resource:
nerdwallet.com/article/insurance/dispute-home-insurance-settlement