Divorce Rates Down In Florida Despite Pandemic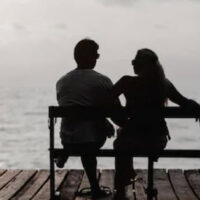 You may have been hearing about how divorce filings have spiked during the coronavirus pandemic. However, this may not be the case in some areas. In fact, in Florida, the divorce rate has dropped in the past year. And it's not just a small decrease. Research shows that in 2020, the divorce rate in Florida dropped by 27%.
The typical divorce cycle was different in 2020. Summer is usually a slow time for divorces, but there was a rise in filings in 2020. In Northwest Florida, divorces were down between March and September 2020, when compared to the same time period in 2019.
While divorces have decreased, family law attorneys are seeing more issues from couples who are already divorced. This is especially true when children are involved. For example, there are many cases where one parent is wearing masks and following social distancing recommendations, while the other is not. This is causing heated disagreements to the point where parents are trying to change visitation schedules and custody agreements.
In any case, the COVID-19 pandemic is causing more tension among families overall. Working from home, distance learning, staying at home more and less socialization are all concerns that are driving adults and children nuts. On top of that, money has become an issue. Many businesses have shut down, forcing layoffs. On top of that, many parents (particularly women) have been forced to quit their jobs to homeschool their children. Navigating  a marriage is hard enough, and the stress from COVID-19 has added another layer to these already challenging relationships.
Avoiding a COVID Divorce
Divorce should be the last option when a marriage is on the rocks. We are in a unique situation with the pandemic and it's crucial to not make rash decisions. The coronavirus will not be around forever. This too shall pass, so treat this as a temporary situation.
If you have children, you and your spouse should plan time together. Plan an in-house or outdoor date. Cook a meal together or order takeout. Discuss the challenges you are facing. At the same time, you should also plan time alone. Being together 24/7 will cause you both to get on each other's nerves at some point.
Avoid blaming others. It's not your spouse's or child's fault that you are stressed out. The pandemic has stressed out everyone to some degree. You are not alone. This a great time to hone your problem-solving skills. When faced with challenges, find ways to work together. Remember, you and your spouse are a team. You should be able to find ways to adapt and overcome.
Seek Legal Help
Divorces have been on the rise in some areas since the COVID-19 quarantines began nearly a year ago. While divorce filings may be down in Florida and other areas, relationships are still being tested with the stresses caused by the coronavirus.
If your marriage is on the rocks, make sure you understand your options. No matter what you decide, Fort Lauderdale divorce attorney Edward J. Jennings, P.A. can guide you through the next steps. Call 954-764-4330 or fill out the online form to get started.
Resource:
weartv.com/news/local/despite-pandemic-strains-on-couples-divorce-rates-down-in-florida