Edward J. Jennings, Esquire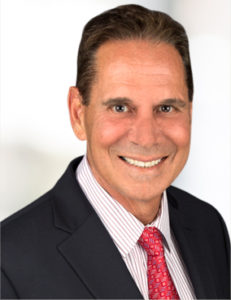 Edward J. Jennings has been practicing law for over 30 years. He began his career as as Associate for a firm representing the Broward Sheriff's office and local police agencies regarding a variety of legal matters. He has served as a court appointed, volunteer Guardian Ad Litem, protecting the rights of children in Broward County, Florida for over twenty years. As such, he handles cases involving difficult custody disputes, psychological evaluations, social studies, child abuse investigations, adoptions and dependency proceedings. He has represented hundreds of clients in Family Law matters.
Mr. Jennings is and has been a member of Attorney's Insurance Fund for over 28 years. He has closed or overseen the closing of hundreds of real estate and business transactions. Mr. Jennings has represented hundreds of clients in real estate and commercial litigation matters including mortgage foreclosures, quiet title actions, landlord and tenant disputes, easement disputes, probate litigation, contract disputes, business closings, employee/employer disputes and most areas of law dealing with business related matters.
Mr. Jennings has not only litigated cases at the trial court level, but also the appellate level, successfully prosecuting client appeals resulting in many appellate decisions and establishing laws in the State of Florida.
Mr. Jennings is authorized to practice in Florida County Courts, Circuit Courts, District Courts of Appeal, the Florida Supreme Court, the United States District Court for the Southern District of Florida, the Tennessee County and Circuit Courts and the Tennessee Supreme Court and is a member of the American Bar Association, the Broward County Bar Association, and the Knox County Bar Association.
Mr. Jennings has an in-depth background of legal proceedings including civil procedure, appellate procedure, evidence and trial representation. Mr. Jennings is an attorney that can take your case to trial and prevail. Mr. Jennings believes that winning is important, but each client's legal matter is different. He practices with the client's best interest in mind, considering all factors necessary to guide his clients to a safe harbor.