Empty Nest Divorce: What You Need to Know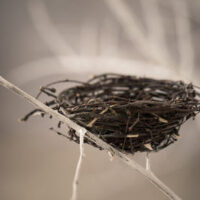 Married couples may decide to divorce at any time. Some do it early on to get it over with, before they accumulate assets and have children. Others do it in the 5-10-year range, once children come along. Then there are those who wait until the children grow up and leave the home. This is called an empty nest divorce and it's a real experience that many couples go through.
Once the kids go off to college, couples may feel lost. They may feel as though they have nothing in common anymore. They spent all their time raising children. Now what? Can their marriage survive?
Sometimes it can, but in many cases, if one person is not happy, then the marriage is pretty much over. However, once your children leave the home, you may have some questions. What do you do now? Should you stay married and just do whatever makes you happy? Do you have concerns about how a divorce will still impact your children even though they are in college and on their own?
Once you're done raising children, you want to start redefining your life priorities. You're in a new life stage now. Here are some things you should consider.
Don't Overlook Non-Traditional Arrangements
Now that your children are out of the house, you can define what you want your marriage to look like. You can choose to divorce if you want. You can also stay married but maybe not live together. Or you can stay married but downsize and live somewhere else. You could also open up your marriage. You and your spouse can define your marriage. It doesn't have to be traditional; you call the shots. You should not view anything as absolutely good or bad. A divorce should not be viewed as a failure. People experience it all the time.
Don't Ignore Finances
As you get older, money often becomes more of an issue. You're likely saving for retirement. If your kids are out of the house, they are probably off to college, and tuition is expensive. You could be supporting other family members as well, such as aging parents.
If you decide to divorce, it will be costly. The average divorce costs $15,000, plus you will be splitting half of everything. This could ruin your retirement plans, so keep that in mind.
There's Hope
As people get older, they tend to feel more confident in themselves. Studies show that people's sense of optimism rises gradually from their 20s and beyond, peaking at about age 55. So even if you are considering a divorce later in life, you'll be better able to deal with relationship challenges now that you're older. Just make sure you have a good support system and do what makes you happy.
Seek Legal Help
Many couples consider divorce once the children leave the nest. It's sad to say, but sometimes children are all a couple has in common.
Is a divorce imminent? If so, Fort Lauderdale divorce lawyer Edward J. Jennings, P.A. can provide you with compassionate, dedicated, and effective representation. Schedule a consultation by filling out the online form or calling 954-764-4330.
Source:
forbes.com/sites/traversmark/2023/09/01/the-empty-nest-divorce-trend-explained-by-a-psychologist/amp/