Ending Your Marriage During Divorce Month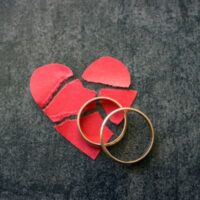 If you're married, there's pretty much a 50/50 chance that you'll get divorced. If you do get divorced, there's a pretty good chance it will happen in March.
Why March? It's hard to pinpoint an exact reason, but it's deliberate. Couples get through the holidays and start the process in January. Some wait until after Valentine's Day, after getting disappointed by a lack of gifts. They don't want to go through another disappointing Valentine's Day, especially on a day so focused on love and relationships.
So March is when people pull the trigger. That's when the number of filings tends to peak, although some law firms see a pretty even case flow throughout the first three months of the year.
For many law firms, 35% to 45% of divorces occur in the first quarter of the year. This leaves roughly 60% for the rest of the year.
Many people think the divorce process is simple. They may start contacting lawyers right after Christmas, but the actual divorce may not happen until months later. Here's how the typical schedule goes:
Couples on the verge of divorce make a decision in January, after the holidays
February is when couples find their lawyer and make their plan.
By natural extension, March is when the divorce process starts.
Unfortunately, the divorce does not always go as planned. People think they are going to have an amicable divorce. That hardly ever happens. In fact, some lawyers say it's like finding a four-leaf clover.
That's because divorces have many elements involved. There are issues that can muddy the waters, such as child custody, child rearing, and financial decisions. There has also been a change in divorces. In the past, divorces were most likely to occur among couples married less than 10 years. Now, gray divorce is on the rise. Couples who have been married, 25, 30, or even 35 years are getting divorce at high rates. Couples in their 60s, 70s, and 80s are getting divorced. It's a crazy thing for lawyers to see.
These splits are happening because people are living longer. They are taking better care of themselves and want to be happy as they age. This may be a long-term marriage that just isn't working out anymore.
Some of these divorcees are older widows or widowers who had a long, happy first marriage. They then quickly remarried after their spouse died and could not replicate that experience. Things went bad and they split up.
Seek Legal Help
While March is Divorce Month, a marriage can end at any time, no matter how long you have been married. It's a good idea to be prepared if your marriage has been on the rocks for some time.
Divorce can be emotional and complex. Count on Fort Lauderdale divorce lawyer Edward J. Jennings, P.A. to guide you through it. To schedule a consultation, fill out the online form or call 954-764-4330.
Sources:
chron.com/life/weddings-and-celebrations/article/March-is-divorce-month-Heres-the-reason-why-6145042.php
abc4.com/dailydish/expert-shares-tips-for-navigating-divorce-and-finances-during-popular-divorce-month-of-march/