Florida Parenting Plans: The Basics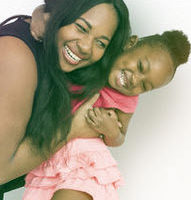 Florida has some of the strongest laws when it comes to children in divorce cases. If the parents are to share responsibility for the child, they need to be able to discuss and agree on major decisions in any child's life. This can be an emotional time, and you may not want to make these decisions with your soon-to-be-ex-spouse. However, these decisions are important and mandatory in Florida. You cannot get around them, so you should be aware of what needs to be discussed. Below you will find a description of when you should use a parenting plan and what should be included.
When Do You Need a Parenting Plan?
The short answer is always. If you are going through a divorce involving minor children, both parties need to be able to make decisions regarding the child's life. If the two spouses cannot reach an agreement, the decisions will come before a judge.
What is Included in the Parenting Plan?
The parenting plan should include information regarding important decisions about any minor child's life. It should also be drafted with the best interest of the children in mind. This can be an emotional process, but you should try to keep your emotions out of the way. The parenting plan should detail the following aspects regarding children:
Any methods of communication parents may use to contact their children when they are in the other parent's custody;
Who will be responsible for important health care matters, school matter, hobbies, sports, and other activities;
An outline of how much time children will spend with each parent, or a visitation schedule; and
How each parent will engage in daily activities regarding the upbringing of the children.
The state of Florida offers a template for creating the parenting plan. This covers the above important information. Of course, each child is different and may require different levels of attention in certain regards. The parents should discuss any special circumstances that they wish to include in the parenting plan. Some examples of this are counseling, surgeries, travel and vacations, and camps.
Follow the Process
The last thing you want to do is try to skirt the process. These matters are taken seriously and need to be handled as such. If you have any questions about the process, you should speak with your attorney to clarify. Working with a lawyer always gives you the best chance at reaching a peaceful agreement. Divorces can be messy, but you can make yours less so by working with an informed and objective Fort Lauderdale child custody lawyer. The right attorney will be there to provide an objective point of view and sound guidance.
Florida Parenting Plans
If you and your spouse plan to divorce this year, and if you have shared children, you will need to create a comprehensive parenting plan. That said, child custody battles in particular can bring out the worst in people, so you should always work with an experienced family law attorney. The Fort Lauderdale child custody lawyers at the office of Edward J. Jennings, PA have the experience to assist with your case. Contact us today if you have any questions about creating your parenting plan.
Resource:
flcourts.org/content/download/403367/3458536/995a.pdf
https://www.ejj-law.com/how-domestic-violence-impacts-child-custody/