Foreclosure Defense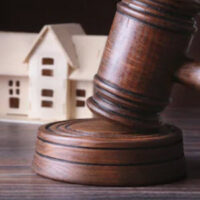 A house is the biggest purchase that most people will ever buy.  Buying a house can be exciting, but having to cough up enough money each month for the mortgage can be a challenge. This is especially true as COVID has ravaged businesses in the United States, leaving people unemployed. This lack of work means people aren't earning the income they once did, making them miss mortgage payments.
Missing too many mortgage payments can lead to foreclosure. Foreclosure means that the lender takes possession of  the home. Many homeowners received foreclosure relief during the pandemic but that will end soon.
This means that foreclosure defense will be on many homeowners' minds in the coming months. How can homeowners keep their homes in these tough economic times?
Common Defenses
Here are some ways in which homeowners can prevent foreclosure:
Home loan modification
Filing for Chapter 7 or Chapter 13 bankruptcy
Showing that the lender made a mistake or violated a law
A home loan or mortgage modification is the easiest way to prevent foreclosure. This method allows you to negotiate better terms of the mortgage so you can afford the monthly payment. This means you will have to be honest with your lender and let them know your situation. Did you get laid off? How much can you afford each month?
A mortgage modification can change your loan's interest, reduce the principal, reduce your monthly payment, eliminate late fees and penalties, give you extra time to make payments, or a combination of these.
Filing for bankruptcy is another way in which you can prevent foreclosure. While both Chapter 7 and Chapter 13 bankruptcies can temporarily halt foreclosure actions, if you want to keep your home, Chapter 13 is the better option. Chapter 13 bankruptcy allows you to make payments on your assets, such as your cars and home, rather than wipe out your debts completely, which means you have to give up your assets.
If you hire a lawyer, they can help you keep your home by trying to prove that the lender made a mistake. You will have to prove that one of the following errors (or something similar occurred;
Your payments were credited to the wrong party
The lender was pursuing a foreclosure at the same time a loan modification or other foreclosure avoidance option was pending, which is violation of federal law
Imposing fees not authorized by the contract
Overstating the amount to be paid to reinstate your mortgage
Seek Legal Help
You don't need to give up your home if you can't afford the payments. The right foreclosure defense can help you keep your home and possibly even lower your payments.
Fort Lauderdale foreclosure defense lawyer Edward J. Jennings, P.A. can help you find ways to keep your home. We'll assist you in working with your lender to make your payments more affordable. Schedule a consultation today by filling out the online form or calling 954-764-4330.