Foreclosure On The Rise In Florida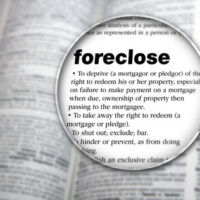 The real estate boom we have seen for the past year has started to fizzle. Home prices are now dropping, but foreclosures are on the rise.
This is especially true in the Sunshine State. Florida is seeing a high number of foreclosed homes, with the state ranking at number 6 for the most in the United States. For the first half of 2022, Lakeland was hit hard, with 27% of homes foreclosed on in the city. This put the city in the top 10 in the nation for foreclosures.
Osceola County in Florida has also seen high foreclosure rates, ranking number 29 in the entire country. Between January and June 2022, there were 478 foreclosed homes in the county, at a rate of one foreclosure for every 324 homes. This is an increase of 239% from the same period in 2021. The median household income in the county is $55,538 and the median home value is $221,600.
Foreclosure starts, which mark the beginning of the process, have gone up 219% this year. For overall foreclosure starts, Florida had 11,448, compared to 12,805 in California. Repossessions by banks have also increased dramatically. They are up 30% from last year and up 113% from 2020. Florida had 1,041 repossessions.
So what exactly is causing the number of foreclosures to skyrocket all of a sudden? The Federal Reserve has been trying to put a stop to the high inflation that the country is facing, and this has resulted in higher mortgage rates. These factors are cooling down the housing market that has been so hot in the past year or so.
This has led to home foreclosure filings, which include default notices, bank repossessions, and scheduled auctions. However, it should be noted that the overall foreclosure process isn't as cut and dry. Foreclosures don't happen overnight, so not all of the foreclosures that started were for mortgages provided in the same time period. The process typically starts after more than 120 days of delinquency. Plus, the coronavirus pandemic created protections for homeowners who were having trouble paying their mortgages. That moratorium has since been lifted, so there are many homes that are still in the foreclosure process even though they should have been foreclosed on two years ago.
While the numbers may seem high, overall foreclosure activity is still below historic averages. Florida and other states are still below the pre-recession average. However, if things continue in this fashion, we may be back to normal levels by early 2023.
Seek Legal Help
The economy and inflation have led to higher than normal home prices. Homeowners have become unable to pay their mortgages, resulting in foreclosures.
Fort Lauderdale foreclosure defense lawyer Edward J. Jennings, P.A. can assess your situation and help you fight back. We offer multiple defenses that may help you keep your home. Fill out the online form or call 954-764-4330 to schedule a consultation.
Sources:
thecentersquare.com/florida/osceola-county-florida-has-one-of-the-highest-foreclosure-rates-in-the-nation/article_0997d461-cdf4-5d7a-b60c-8a4b0d86ca0c.html
wfla.com/news/florida/florida-has-6th-most-foreclosures-in-us-this-year/