Homeowners' Insurance Fraud in Florida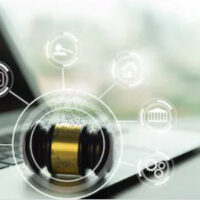 Homeowners are not technically required to have insurance on their homes in Florida. However, some lenders require insurance if the person is financing or refinancing their home. Plus, homeowners' insurance acts as a safeguard in the event of damage to your home by a weather event, so with hurricanes and tropical storms common in Florida, it's a wise thing to have.
However, just because you have homeowners' insurance does not mean you're fully covered. This type of insurance is not an all-in-one deal, so there are various coverages involved. Plus, fraud is high, so claims are highly scrutinized. Your legit claim may be denied for no reason.
The insurance market has always been risky in Florida due to inclement weather causing major destruction to homes. Many insurance companies are no longer servicing the state.
But it's not just the weather. Insurance fraud is one of the biggest issues in Florida right now. Roofing claims are especially fraudulent. Although Florida only accounts for 9% of home insurance claims in the United States, it is home to 79% of the country's home insurance lawsuits. Many of these lawsuits are fraudulent. Fraudulent claims are especially common after a major storm or other natural disaster.
How Homeowners' Insurance Scams Work
Here's a basic rundown on how these insurance scams work:
Contractors will canvass neighborhoods and offer inspections to homeowners. These contractors will find damage on the roof and often promise a "free roof."
Homeowners are given an assignment of benefits form to sign. This gives contractors the right to file an insurance claim on their behalf.
The insurance company has a claims adjuster inspect the alleged damage. Typically, the adjuster finds no damage or very minimal damage, so the claim payout is also minimal.
The contractor sues the insurance company, demanding a claim payout for the original quote.
The insurance company now must pay the legal costs to fight the lawsuit or pay the costs to settle out of court. Either way, the insurance company loses money.
These types of scams are happening more frequently, which puts insurance companies under financial pressure. This has forced many companies to stop insuring homes in Florida. Insurers who do stay raise their prices to make up for these costs.  Several companies, including Progressive, Universal, and Southern Fidelity, have chosen to continue operations in Florida but have decided not to renew tens of thousands of policies. This means that all Florida homeowners are affected in some way by these fraud schemes.
Seek Legal Help
Homeowners' insurance is a good thing to have, but there are often issues involved with paying claims, especially in terms of fraud.
Has your claim been denied? If so, Fort Lauderdale homeowners' insurance lawyer Edward J. Jennings, P.A. can assist you. We can review your claim and advise you of the next steps. Schedule a consultation today by calling 954-764-4330 or filling out the online form.
Source:
bankrate.com/insurance/homeowners-insurance/florida-homeowners-insurance-crisis/#why