How A Contract Can Help Freelancers Avoid Disputes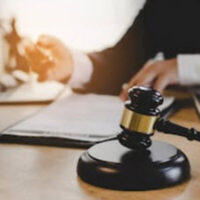 Many people enjoy the freelance life. It allows them to work on their schedule and take on the projects they want to work on. Many work with multiple clients and get paid decent money.
Unless they don't. Freelancers are notorious for not getting paid and getting treated poorly by clients. There is a lot of uncertainty in the life of a freelancer, as many do not get paid on a regular basis. Many have to fight with clients to get what they deserve.
The secret to getting paid is having a solid contract in place. With a valid contract, you can minimize business disputes and make your business transactions smoother. Here are some strategies to keep in mind.
Include Key Details
Your contract should include key details, such as the project details, due dates, payment information and payment schedule. There should also be a project timeline so the client knows what is happening at any given time. If you need to be paid at certain intervals or within a certain timeline, this needs to be included as well. The more details, the better. There should be no confusion as to each party's obligations. If you're having a hard time figuring out what to include, search online for templates or ask other freelancers what they use.
Clearly Define the Scope of the Project
If you commonly perform multiple tasks, such as research, editing and writing, you want to be clear what exactly the client wants you to do, as each person is different. Make sure you understand what is expected of you before you bid on a project. Also, ensure the client knows your limitations. Some will request an endless number of revisions so they can delay paying you. Do not allow this. Set a limit and stick to it.
Be Concise and Organized
While you want to be specific and have a lot of details, you also want to be concise. Don't include unnecessary details or archaic or legal language. Make sure everything is clear, with no ambiguity. Proper formatting, such as bullets, can make details easier to digest than long blocks of text.
What if I Don't Get Paid?
If you don't get paid, despite having a contract in place, you have the right to sue for breach of contract. Before you file a lawsuit, though, you should first send a cease-and-desist letter.  You can do so yourself, but it's better to have a lawyer do it. This is usually all you need to get paid. If the client still refuses to pay up, then you should then proceed with a lawsuit.
Seek Legal Help
Businesses often want the help of freelancers because they are cheaper than having a full-time employee. However, many people take advantage of freelance workers and treat them badly, refusing to pay them after they have completed the work.
Stop working for free. Fort Lauderdale business litigation attorney Edward J. Jennings, P.A. can help freelancers and other businesses ensure they get the money they deserve.  Call 954-764-4330 or fill out the online form to schedule a consultation.
https://www.ejj-law.com/florida-businesses-dealing-with-payment-disputes/