How To Ask For A Divorce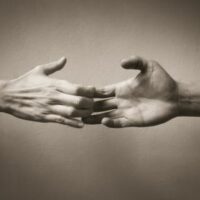 You've tried everything to make  your marriage work, but you're done and ready to move on. You're ready for a divorce, but you're not as ready to tell your spouse. It's a huge announcement that will change both of your lives. You'll need to do it tactfully.
It's a tough conversation that nobody wants to have and it can be a challenge to keep things peaceful. How do you do it without starting a war? Here are some tips that can help.
Be Prepared
Ideally, the idea of divorce should not be coming out of nowhere. Have you discussed the possibility of divorce in the past? Have you tried marriage counseling?
Maybe you're both ready to move on. In that case, asking for a divorce may be easier than you think. Still, you should err on the side of caution. Timing is everything. Make the request at a time where things are more relaxed. Don't do it right when your spouse gets home for work, for example. Plan it for a weekend, when there are no interruptions. Also plan for a long, calm discussion. Don't just ask for a divorce and walk away.
Be Firm but Gentle
Be careful about how you ask for a divorce. Don't come at your spouse angry and defensive. Avoid "you" statements and instead use "I" statements to express your feelings. Be calm but firm. Your spouse may try to convince you to change your mind. Don't let that happen. You've likely thought long and hard about this decision, so be strong. Allow your spouse time for the news to sink in. He or she may be shocked and may even seek retaliation. There are many emotions that come with a divorce, so be supportive.
Listen to Their Perspective
Allow your spouse an opportunity to talk about their thoughts and feelings. They may want to save the marriage or try other methods, such as counseling. While you don't have to agree with them, you should at least let them be heard. Be understanding and have some compassion, but ultimately, you need to listen to your heart.
Avoid Discussions About Divorce Details
Your spouse may be concerned about what happens next, especially if there are children or significant assets involved. Don't discuss anything without a lawyer present. You want to make sure you are making the right decisions and that your legal rights are protected. You don't want to settle on something now, only to have to change your mind later. Seek legal help first.
Seek Legal Help
Divorces can be hard, especially the first steps. Knowing how to ask your spouse for a divorce can prevent a war in which they plan to seek revenge.
Once you make the decision to divorce, let Fort Lauderdale divorce lawyer Edward J. Jennings, P.A. take it from there. We'll guide you through the process so you can move on with your life quicker.  To schedule a consultation and get started, call 954-764-4330 or fill out the online form.
Resource:
huffpost.com/entry/how-to-ask-your-spouse-for-a-divorce_b_7367650