How to Back Out of a Bad Real Estate Deal the Legal Way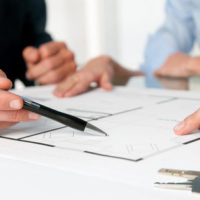 A bad real estate deal is what any veteran investor tries to avoid, but unfortunately, even after doing one's due diligence, a bad deal can make its way through the cracks. If you realize too late that you are invested in a shady transaction, you may have options—the keyword here being "may."
Any experienced investor knows to account for contingencies in any real estate contract. Unfortunately, for many newbies, such contingencies are not thought of until after the fact, in which case a bad deal serves as a healthy reminder of the importance of due diligence. That said, no matter which boat you may fall into—the novice or the newbie ship—all hope is not lost. If, after you have submitted an offer, you realize that you are involved in one transaction that you do not want to be a part of, reach out to a Fort Lauderdale real estate attorney regarding your options. You may have more than you think.
Option #1: Mortgage Approval
Many real estate contracts include contingencies which specify a date by which financing and mortgage terms must be met. If an investor fails to secure a mortgage by the specified date, he or she may back out of the deal and receive the full deposit back. Though this is a fairly simple strategy, as all you have to do is fail to follow through with the mortgage process, you want to be careful when using it, as your contract may not specify a deadline, in which case, this option would not work for you.
Option #2: Appraisal 
Before a person can buy a piece of real estate, he or she must obtain an appraisal from a licensed appraiser. The bank will use the appraisal to determine whether or not the value of the home is comparable to the amount of the proposed mortgage loan. If the appraisal comes back low, the mortgage lender may not agree to the loan, in which case, the buyer may have a chance to exit the deal without a problem.
Option #3: Unsuccessful Home Inspection 
Another common contingency in real estate contracts deals with the home inspection. Though the details of such a clause vary from contract to contract, most clauses give buyers the right to order an inspection of the home or building before closing the deal. Buyers can either move forward with the transaction after reviewing the report or cancel it based on the results.
However, it is important to note that the buyer must give the seller a chance to make any suggested repairs, if there are any. If the seller does not make the fixes, or if he or she fails to do so within a specified time period, the buyer can back out.
Option #4: Talk to the Seller 
Sometimes, the best way to back out of a bad deal is the old-fashioned way: talk to the seller. Sellers are people too, and if you sit down with them, explain your situation, and request permission to exit, they just might agree. Depending on your reasons for backing out, the seller may even try to renegotiate the deal. However, you never know unless you ask.
Option #5: Rescission   
In some instances, a contract is simply not valid. In this case, a judge may decide to "rescind" the contract, which means that the contract is considered under the law to have "no force and effect from the beginning." In this case, a contract can be cancelled without further ado. Borck v. Holewinski, 459 So.2d 405, 405 (Fla. 4th DCA 1984).
Discuss Your Options With a Knowledgeable Real Estate Lawyer 
Exiting a real estate deal without repercussions is not easy, but it is possible. If you are actively involved in a transaction in which you no longer want to be a part of, reach out to the Fort Lauderdale real estate lawyers at the office of Edward J. Jennings, P.A. to learn more about your options. A skilled lawyer can review your contract, look for any contingencies, and advise you on the best way to exit the deal without suffering a loss. Call now to schedule your private consultation.
Resource:
scholar.google.com/scholar_case?case=15053687509148725231&q=Rescission+defined&hl=en&as_sdt=4,10