How To Build Resilience In A Marriage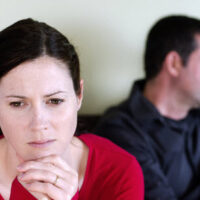 Marriages end for a variety of reasons. Some common issues include arguing, lack of commitment, and infidelity. Most marriages don't survive these problems. Divorces occur because the marriage isn't strong enough to bounce back.
The alternative to marriage is divorce, but a divorce does not always have to happen. You can make your marriage resilient by working through your problems together. Marriage isn't easy. There will be arguments, misunderstandings, hurt feelings, unmet needs, and other challenges.
You need to work through these issues if you want your marriage to survive. Remember, these issues are temporary. A divorce is permanent, so if you're having trouble in your marriage, be sure to think things through carefully.
As you know from your wedding vows, there will be good times and bad times. Here are some ways you can make your marriage more resilient and prevent the heartache of divorce.
Resolve Your Problems Right Away
Many of us hate conflict and try to avoid it. This type of thinking harms a marriage. When you don't deal with your problems head-on, these resentments accumulate over time. These little molehills turn into huge mountains and once the problems get that huge, it gets harder to resolve them. So when you have an issue with your spouse, be upfront and address it right away.
Take a Look at Your (and Your Spouse's) Expectations
You and your spouse have expectations for each other. Are they realistic? Have they changed over time? While there should be expectations as to what a person brings to a relationship, you need to accept your spouse for who they are and don't expect them to change much. Unless your spouse is motivated to make changes, give them space to let them be themselves. If you want to make changes, focus on your own growth.
Be Accountable
Before placing blame on your spouse, look within yourself and share some of the blame. Be honest and open about the situation. Take responsibility and apologize if necessary. Acknowledge any trust issues and ask your spouse to help you work on these issues together. 
Check in With Each Other Often
Set up a time every week to talk with each other. Check in with your spouse and see how they're doing. Be open and honest and ask questions. Be sure to listen to your partner and they will be more likely to listen to you.
Find Better Ways to Solve Problems 
You don't always need to win. Find ways to make your point known while keeping the peace. Pick your battles. Compromise and negotiate. Find some middle ground that you can both agree on.
Seek Legal Help
Making your marriage more resilient takes a lot of work. It can be hard to bounce back after dealing with conflict and challenges, which is why many marriages don't survive.
Ready to divorce? Fort Lauderdale divorce attorney Edward J. Jennings, P.A. can provide you with compassionate representation through all stages of divorce. Schedule a consultation today by calling 954-764-4330 or filling out the online form.
Resource:
psychologytoday.com/us/blog/better-divorce/202110/how-create-resilient-divorce-proof-relationship