How To Deal With The Stress Of A Divorce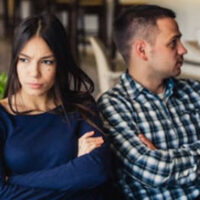 Many people are not happy with their marriages but they avoid divorce for various reasons. One of these reasons is stress. Dealing with all the legal and emotional aspects of a divorce can be very stressful. This is especially true if there are children involved.
Divorces are expensive. They take a long time. You and your spouse may be arguing. You may be having trouble with your lawyer or the courts. Your kids may be acting out. On top of all this, you may be working full-time or looking for a new place to live.
There's a lot going on. You may be dealing with stress in unhealthy ways. You may be isolating yourself from friends and family. You may not be eating well. You may feel distracted. Maybe there's fear of the unknown. All this can cause immense stress.
So how do you deal with everything? Here are some tips to help you cope with a divorce.
Stay Healthy
Many people skip meals or spend their time sleeping due to the stress they are facing from the divorce. You can fight off stress by staying healthy. Eat healthy, balanced meals. Avoid too much alcohol and caffeine. Start an exercise routine. Even a long walk can do you good. Make sure to get adequate sleep every night — aim for 7-8 hours. Too much or too little is not healthy.
Think Positive
With all the stress you're experiencing, it's easy to be overwhelmed with negative thoughts. That's why you need to think positive. Have a self-talk with yourself. It can be in your head or out loud. Stop beating yourself up over your divorce and take some time to focus on your good qualities. This will help improve your self-esteem.
Stop Thinking About the Past
In the midst of a divorce, you may be thinking about what you did wrong. You may be thinking about the things you could have done to prevent the divorce. Don't try to live in the past. What's done is done. You may not be happy with the present but thinking about the past won't do you any good.
Get the Support You Need
Swallow your pride and admit that you need help. If you don't want to go to therapy, then consider a support group. Being around others who have gone through a divorce can help you feel better about yourself. You can also seek comfort from friends and family members. Find a trusted loved one and cry on their shoulder.
Seek Legal Help
A divorce is one of the most stressful events you will ever go through. It can almost be as stressful as a loved one's death. Learn how to deal with your emotions and find relief.
Get help from Fort Lauderdale divorce lawyer Edward J. Jennings, P.A. We'll provide you with compassionate representation. Schedule a consultation by filling out the online form or calling 954-764-4330.
Source:
psychcentral.com/stress/reduce-the-stress-of-a-divorce