How To Divorce As Quickly As Possible In Florida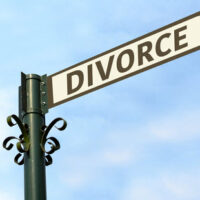 When you think of divorce, you likely imagine a long, drawn-out process that involves both parties battling it out in court. While this happens often, this is not always the case. There are many other ways to divorce.
If you desire to divorce quickly, it is possible. While it's not necessarily easy to accomplish this, it can be done if your spouse is cooperative.
Florida offers a process called Simplified Dissolution of Marriage. Couples can use this process to get the fastest type of divorce offered in the state. It may take as little as 30 days to finalize the divorce once it is filed, if the divorce is uncontested and the couple has completely agreed on all the terms of the divorce, primarily property division.
However, not everyone qualified for a Simplified Dissolution of Marriage. Even if the divorce is uncontested, the couple must also not have any children under the age of 18. The wife cannot be pregnant and there can be no alimony involved.
In addition, at least one spouse must have lived in Florida for the last six months. Both parties must agree to all the terms of the divorce as well as agree that the marriage is irretrievably broken. Note that a Simplified Dissolution of Marriage does not allow either party to request a trial or appeal. This type of divorce is most common with shorter marriages.
What if I Have Kids?
If you have children, you cannot use the Simplified Dissolution of Marriage. However, you can still divorce more quickly by opting for an uncontested divorce. An uncontested divorce is not only faster, but it can also save money and reduce stress. However, both spouses will need to agree on all elements of the divorce, such as:
Division of all assets and liabilities
Timesharing/visitation
Child support
Alimony
The good news is that you don't have to try to come to an agreement on your own. If you and your spouse cannot reach a compromise, mediation can be helpful. Mediation uses a neutral third party to help facilitate negotiations. Mediation is a lot quicker and less expensive than litigation.
You should still hire a lawyer if you desire an uncontested divorce. That way, once you and your spouse reach an agreement on all the relevant matters, your lawyer can draft your divorce settlement agreement. They can then submit it to the court for approval. The judge will almost always approve these agreements, especially if a lawyer is involved.
Seek Legal Help
A divorce does not have to take years to finalize. If you and your spouse are both on the same page and desire to compromise, you can go from married to single in just a few months.
Fort Lauderdale divorce lawyer Edward J. Jennings, P.A. can help you deal with all matters that arise during and after divorce. To schedule a consultation, fill out the online form or call 954-764-4330.
Source:
stateofflorida.com/articles/divorce-without-attorney/#:~:text=Florida%20divorce%20law%20provides%20a,the%20divorce%20and%20it's%20uncontested