How Your Life Changes After Divorce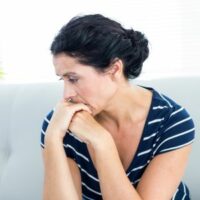 Divorce is one of the hardest events that a person can go through, besides the death of a loved one. Whether the divorce is amicable or nasty, there will be trying times along the way. But once the divorce is final, life's difficulties don't end there.
Your life will continue to change in many ways—some good, some bad. You may welcome some of the changes, while in some cases, you may wish your ex was still around so you wouldn't have to go through them alone.
Are you prepared for life after divorce? Read on to discover some of the life changes you will likely experience and how you can get through them with ease.
Being Alone
When you married, you were probably busy all the time and begging for alone time. Now that you are divorced and have had extra time, you may not know what to do with yourself. Now's the time. This is a good opportunity to discover new hobbies and meet new people. Enjoy a book or TV series. Take a bath. The sky's the limit!
Doing Everything By Yourself
When you were married, maybe your spouse cooked or took out the trash. Perhaps they were the ones who paid the bills or cleaned the house. In any case, you are on your own and now you have to do everything on your own.
Moving
Many people stay in the marital home, especially if there are children involved, but is that the right move for you? While moving may be stressful, moving into a smaller home may be a better option, especially in terms of finances. It may even be better to rent an apartment for a while until you can afford the home of your dreams.
Getting a New Job
If you already have a job, you may not have to change careers or get a new job. However, if you were a stay-at-home parent before, you'll need to start earning your own income now. Don't expect child support or alimony to pay the bills. Or if you're moving to a new city, you may want a job in your new location. These changes can be stressful but exciting.
Cutting Back on Spending
If you and your spouse both worked, then two incomes were going toward one household. After a divorce, you'll just have your own income paying the bills, so you may have to get a budget together so you can cut back on spending. This won't be fun, but it'll be better than staying in a miserable marriage.
Seek Legal Help 
A divorce is a life-changing experience, but ending your marriage is not the only thing that will change. You'll experience changes in child rearing, finances, chores, and other aspects of daily life.
Count on Fort Lauderdale divorce lawyer Edward J. Jennings, P.A. to guide you through divorce and beyond. We'll help prepare you for post-divorce life. Schedule a consultation today by filling out the online form or calling 954-764-4330.
Resource:
chicagotribune.com/suburbs/ct-ahp-column-love-essentially-tl-0801-20190725-alioohtcnrhu7jqo5ixqlxr5d4-story.html