Laws That Keep Divorcing Parents Off Social Media Are Unconstitutional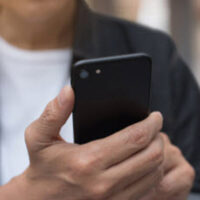 Many people feel the need to air their dirty laundry online for all their Facebook friends to see. This is especially true in the midst of a divorce. They keep a running commentary of all the juicy details on social media. They badmouth their exes, even when children are involved. They spread lies and do what they can to make the other person look bad so they can prevail in the divorce.
This happened in one nasty divorce. The husband shared the details of their divorce with the members of their synagogue. He created a GoFundMe page to help him get custody of his son. He called his wife names like "evil liar."
A judge banned the man from posting about his divorce online through what is called a nondisparagement order. The order banned "any disparagement of the other party" on Facebook and other social media sites  until their son turned 14 years old. It also banned the parents from posting inappropriate photos of the child. This was prompted by a photo in which the child—not even 1 year old at the time—posed with a cigarette in his mouth. Not only did the judge find it to be in poor taste, but he also questioned the father's maturity.
However, the Massachusetts Supreme Judicial Court overturned the ban, calling it unconstitutional. Even though it's a good idea to keep children away from disparaging behavior, such bans limit free speech, according to the court.
The ruling is considered to be a game-changer, since courts tend to give out these orders frequently. When someone violates them, they are considered contempt of court and punished harshly. There are literally thousands of these orders out there and they are given out routinely. The orders explicitly ban the use of social media. This means that a person could write and deliver a nasty letter to everyone they know, but they cannot post it on Facebook. You can gossip and say nasty things about your husband or wife to your friends, family, co-workers and neighbors, but you cannot post these remarks online.
While the law may be unconstitutional, going against it is certainly in poor taste. It allows people to say what they want, when they want, regardless of the circumstances. This is hurtful to the children, as they should not have to deal with their parents badmouthing each other.
So why do divorcing couples go online and post the details of their split? Social media plays a huge role in modern divorce. People go online to see which friends will support them, and who is on the other spouse's side. It's a way to garner attention and have people feel sorry for them.
Seek Legal Help
While it's recommended that people stay off social media during a divorce, the laws can't make them do so. This can make for embarrassing and frustrating situations for the other parties involved, adding more fuel to the fire.
What can you do when your spouse is sharing the details of your divorce on Facebook? Get advice from Fort Lauderdale divorce attorney Edward J. Jennings, P.A. He can get you through the divorce process with as little stress as possible. Get started today by scheduling a consultation. Call 954-764-4330 or fill out the online form.
Resource:
nytimes.com/2020/05/09/us/divorcing-parents-have-right-to-post-court-says.html