Opt for a Healthy Divorce in 2020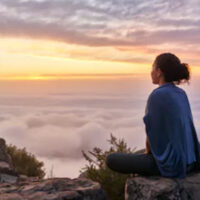 Now that the holidays are over, you may be thinking about another big event: ending your marriage. Many couples put in their best effort to get through the holidays so they can file for divorce in the new year. In fact, January is considered the biggest month of the year for divorce, with filings up by as much as 30%.
There's no doubt that divorce comes with a lot of emotions. Ending a marriage is never an easy decision to make, no matter how long you've been married. Whether you've been married for two or 20 years, your emotions may range from anger to anxiety to fear and maybe even relief. This is normal, but you don't have to make the situation even worse. If children are involved, you don't want to turn your divorce into a contentious battle. You want to make things easier for them—and yourself. To do so, you need to invest in a healthy divorce. By doing so, you can end your relationship on a happy note.
A Breakup But Not a Battle
Nobody's happy to go through a divorce, but that doesn't mean you have to turn it into a battle. You may be set on feeling angry rather than communicating with your spouse, but this isn't the right way to go about it. If you can cooperate with your spouse, you can go a long way in making the process easier and less stressful.
The best thing to do is calm down. It's hard to make good decisions and remember important details when emotions are running high. Write down all the things you want to address and then meet with your spouse when you're feeling calm. You can also opt to handle details via email if seeing your spouse in person or talking to them on the phone proves to be too emotional for you.
Think About the Kids
Kids are pretty resilient for the most part. Many do well following a divorce—as long as there is little conflict. If you make the divorce contentious, then it's harder for the children to recover. Do your best to ease the transition by keeping an open line of communication. Avoid badmouthing the other parent. Allow your child to have contact with the other parent. Children thrive by having both parents involved in their lives, and keeping them apart only does more harm than good.
Focus on Yourself 
If children are involved, they should be the main focus. However, you shouldn't neglect yourself. Take up a new hobby. Spend some time reading a new book. Indulge in a massage. Have coffee with friends. Take a vacation by yourself. There are many things you can do to start a new chapter in your life.
Seek Legal Help
If you plan to divorce, make it as smooth as possible. Bitterness and anger only make the situation worse. There's no need to turn a divorce into a battle, especially if children are involved.
Cooperation and communication go a long way. Fort Lauderdale family attorney Edward J. Jennings, P.A. can guide you through the process and address your concerns. To schedule a consultation, call 954-764-4330 or fill out the online form.
Resources:
marketwatch.com/story/as-lawyers-brace-for-a-surge-in-divorce-cases-in-january-new-research-highlights-the-financial-benefits-of-splitting-up-2019-12-24
apa.org/helpcenter/healthy-divorce