Parents Battling Over COVID Vaccines For Children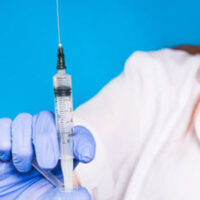 Divorced parents tend to fight over everything, from money to education to religion to medical treatment. One thing that parents are fighting over right now is whether or not to vaccinate their children.
The COVID vaccine is available for children ages 12 and older.  In late August, the FDA approved the Pfizer vaccine for children over the age of 16.
People have strong opinions about the COVID vaccine. Many parents will gladly get it and have their children do so as well. Others are anti-vax and strongly against it, believing it will cause serious medical issues.
It can be frustrating when parents cannot agree on medical issues such as the COVID vaccine. Children are caught in the middle as parents attend mediation or fight things out with lawyers.  One parent is trying to change the mind of the other, and this can lead to child custody issues.
Divorce lawyers have seen a rise in COVID-related parenting disagreements over the past few months. Some lawyers are having to fight both sides of the case. Cases are increasing now as kids go back to school and stores and restaurants are requiring COVID vaccinations.  Even schools and medical facilities are requiring vaccination for employees.
When parents disagree about COVID vaccinations, it often results in one parent going ahead and vaccinating the child. This creates tension among the children and parents. When parents try to fight it, it can lead to expensive and lengthy court battles.
It's easier when a parent has sole custody and is in charge of making medical decisions. But that's not usually the case. When there is shared custody, parents are often required to try mediation first. When that doesn't work, parents will then end up in court.
Each case is specific, but courts are increasingly leaning toward science to make decisions. If the basis for not vaccinating is a medical reason, there needs to be verification.
A judge may appoint a guardian ad litem, who acts as an independent third party to act as the eyes and ears of the child. They will look at the best interests of the child. The court will determine if the child should get a vaccine based on factors such as:
Does the child have a compromised immune system?
Is this child attending in-person school?
Are there siblings?
Does the child participate in extracurricular activities?
Seek Legal Help
Many couples deal with parenting issues after divorce, and in the age of COVID, whether or not to allow a child to get vaccinated is certainly an issue that parents may disagree on. While it's best to resolve issues with mediation, it's not always possible for parents to reach an agreement.
In some cases, the courts have to decide. If you have parenting issues, Fort Lauderdale child custody attorney Edward J. Jennings, P.A. can ensure the focus is on the best interests of the child. Learn more by scheduling a consultation. Fill out the online form or call 954-764-4330.
Resource:
chicago.suntimes.com/news/2021/8/29/22643296/chicago-coronavirus-vaccine-vaccinating-children-students-divorced-parents-disagree-attorneys-covid