Proving Parental Alienation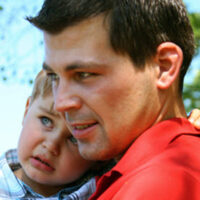 When a couple with children divorces, there may be some animosity involved. One parent may want custody and in order to get their way, they may go to great lengths. This may include verbal abuse, badmouthing the other parent, and telling lies in order to manipulate the child into believing how bad the other parent is.
This is called parental alienation. It is often seen as adult child-parent estrangement, as it forces the child to choose between parents and essentially reject one parent over another. However, parental alienation is actually aimed at the parents.
Parental alienation came about in the 1980s, when it was called parental alienation syndrome or parental alienation disorder. The psychiatrist who popularized it, Richard Gardner, submitted it for inclusion in the Diagnostic and Statistical Manual of Mental Disorders (DSM). It was rejected, but many attorneys and therapists would bring it up in divorce and custody hearings.
Parental alienation is real, but it's often hard to prove. First, there must have been a history of a positive relationship between the child and the alienated parent. There cannot be any parental abuse or neglect. There also must be proof of one parent actively alienating the other parent. There are more than a dozen behaviors that show proof:
Denigrating the parent to make it seem as though they are unsafe or unloving
Limiting the child's contact or communication with the parent
Withholding love if the child expresses love for the other parent
Telling the child that the other parent doesn't love them
Making the other parent seem dangerous
Pressuring the child to reject the other parent
Making the child take sides in disputes between the parents
Asking the child to spy on the other parent
Referring to the other parent by their given name, not "Mom" or "Dad," and making the child do the same
Changing the child's name to sever the connection to the other parent
Undermining the other parent's friends and family
Withholding information from the other parent
In addition, the child must exhibit various behaviors showing that they have been alienated from the other parent. They include:
Denigrating the alienated parent
Viewing one parent as "good" and the other as "bad"
Lack of guilt for rejecting the parent
Complete loyalty to one parent in all situations
Mimicking the words of the alienating parent
Animosity towards the alienated parent's family and friends
Seek Legal Help
Parental alienation starts out as a fight between spouses but ends up affecting the child as well. Parents need to be mindful of how they treat each other.
Divorce can bring out a lot of emotions, which can lead to hurtful comments and poor behavior between children and parents. Fort Lauderdale divorce lawyer Edward J. Jennings, P.A. offers compassionate representation to help you deal with these issues. Schedule a consultation with our office today by calling 954-764-4330 or filling out the online form.
Source:
psychologytoday.com/us/blog/tech-support/202304/parental-alienation-is-real-but-remains-hard-to-prove