Selling Probate Property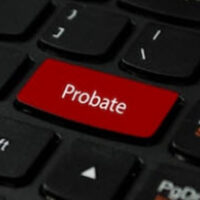 If you've ever been through the probate process, you know how lengthy and costly it can be. Your goal may be to get it over with as quickly as possible, but unfortunately, that does not happen often.
You may encounter probate issues when an heir is given property based on the instructions in the deceased person's will. But what if the heir doesn't want the property in question? Will this create probate issues? The heir can opt to sell the asset, but it still needs to go through the probate process. Read on to learn more about the process involved for selling a home during probate.
Dealing With Probate Property
You can legally sell a house that is currently in the probate process, but it may need to be done a little differently. Here are some of the easiest ways:
Hire a real estate agent. Many real estate agents are experienced in selling probate properties. Just be upfront with the agent and let them know about the situation. The agent should make potential buyers aware that the home is in probate and there will likely be delays involved.
Sell to cash buyers. You don't necessarily have to hire an agent. You can forego this hassle and expense and simply consider cash buyers only. If you can find such a buyer, this makes the process much quicker. Just make sure that the buyer is willing to offer a fixed cash price and that you properly finalize the deal.
Sell the home at a property auction. It's legal to sell a probate home at an auction, but there are certain guidelines that must be followed (each auction company is different). Selling the home at an auction is a good way to get top dollar for your property, especially if you know multiple people may be interested. However, if the bidding stays low, there is also the possibility that you won't get as much money as you expected. Plus, there are fees involved, such as auctioneer and auction company expenses.
Sell the home online. People do everything online nowadays, so why should buying and selling a home be any different? Do some online research to see how other people are selling their homes. Take a lot of interior and exterior photos of the home and upload them online. Include various details about the home as well as the price. Do be sure to mention that it is a probate property so that buyers are well aware. Also, include your phone number and other contact information so people can reach out and hopefully offer what you're asking for.
Seek Legal Help
Not every heir wants to hang onto property that is in probate. Whether it's jewelry, real estate, vehicle, or some other asset, there are ways to get rid of it without complicating the process.
Probate matters can be emotional and challenging. Seek legal help from Fort Lauderdale probate litigation lawyer Edward J. Jennings, P.A. He can guide you through the most complicated matters. Call 954-764-4330 or fill out the online form to schedule a consultation.
Resource:
einnews.com/pr_news/561064337/how-to-get-away-with-probate-property-in-a-jiffy