Should I Hire A Divorce Coach?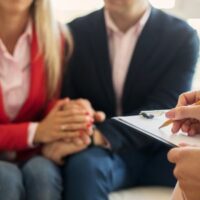 Many people hire life coaches to help them better understand their goals and motivation in life. Divorce coaches have a similar role, providing clients with support and guidance during the divorce process.
Divorces are costly, though. Does it make sense to hire a lawyer and a divorce coach? It will depend on your situation and what you think you can handle, but if you're looking to end your marriage with less stress, a divorce coach may be a good option.
Also, it's important to consider that a divorce coach can actually help you save money on your divorce. That's because many people use their lawyers for emotional support, which is not really their specialty, but it still drives up the cost of a divorce. Here are some other good reasons why hiring a divorce coach can be helpful in your case.
They Can Help With Emotions
Divorce lawyers are trained in the legal aspects of divorce. They're not always helpful when it comes to dealing with emotions. That's where a divorce coach comes in. Many have a mental health background, allowing them to help clients manage their emotions.
They Can Get You Organized
Divorces involve a lot of paperwork. There's a lot of information that needs to be submitted, such as taxes, paystubs, and other financial records. All this paperwork needs to be submitted timely, so you don't want to mess up. A divorce coach can help you get organized.
They Can Improve Communication
Lawyers are not always the best at helping divorcing parties foster good communication. In fact, there are some lawyers whose main goal is to seek revenge on the other spouse, making communication difficult. Divorce coaches, on the other hand, focus on polite, thoughtful communication. They focus on mediation and negotiations to help parties come to a compromise on main issues.
They Can Help You Understand Your Goals
What do you ultimately want out of your divorce? If you're not exactly sure, a divorce coach can help. They can guide you in the right direction and help you make decisions that affect your ultimate goals so you reduce the amount of time and energy you spend in the process.
They Can Speed Up the Process
Not all lawyers will try to get your divorce finalized as quickly as possible because the longer it takes, the more money they make. Divorce coaches, on the other hand, are skilled at helping clients identify roadblocks that can impede their progress. If you want to get your divorce over with as soon as possible, hire a divorce coach and let them streamline the process.
Seek Legal Help
Getting through a divorce can be a tough process. Sometimes it can be helpful to have someone on your side. This is when a divorce coach can be valuable.
Divorcing? Get the support you need, whether from a divorce coach or lawyer. Fort Lauderdale divorce attorney Edward J. Jennings, P.A. can provide you with compassionate representation during your time of need. Call 954-764-4330 or fill out the online form to schedule a consultation.
Resource:
thestreet.com/personal-finance/hiring-a-divorce-coach-can-save-you-a-bundle-13293683