Should You Seek Therapy After Divorce?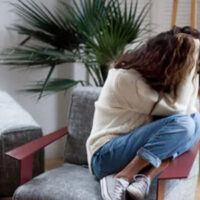 Ending a marriage can be a difficult journey. You're leaving a (possibly) long-term relationship and now have to start over on your own. The situation can be even more challenging if you have kids, no job and financial troubles.
It's important to have emotional support as you navigate through the divorce process. However, finding supportive friends and family members is harder than you think. People have strong opinions about divorce. Many feel uncomfortable about it, while others will tell you about their thoughts and beliefs. You may find your friends ignoring you during this difficult time, when you need their help the most.
If you don't have supportive family members or friends, there are support groups that can help you process your feelings. You can share your emotions with others who have gone through the divorce process, without judgment.
However, many people need more support. A divorce can take its toll emotionally and physically. People need help coping. They need help moving on. This type of help can be found in therapy.
Therapy can be expensive, but it's well worth the cost. There are several types of therapy to consider.
Individual Therapy
Individual therapy is a great tool for those who are suffering from mental health issues due to a divorce. Divorce is like death to many people. They feel grief from their loss. Many people feel depressed and anxious after a divorce. Some even feel like a failure. Therapy can help people work through their feelings and move on. It can help facilitate personal growth and help a person feel more confident with themselves and the struggles they will face with single life. Therapy can even help people get a deeper knowledge of themselves and what they are looking for in a partner so they can avoid making the same mistakes in future relationships.
Family Therapy
Family therapy is geared toward the entire family — the parents as well as the children of divorce. Parents often overlook their children's feelings or feel unable to help them. Children often feel confused, scared or guilty about their parents' divorce and, as a result, act out and do poorly in school. Therapy can help everyone express their concerns, process their emotions and feel better about the impending divorce.
Couples Therapy
Even when the couple is in the midst of a divorce, therapy can still be helpful. Therapy can help both parties understand their feelings. The therapist can act as a mediator and help facilitate the divorce. They can also help the couple resolve issues regarding finances, living arrangements and parenting.
Seek Legal Help
Divorces can be highly stressful and emotional. They are very difficult to get through without support from others.
Therapy can be helpful for many divorced people. Don't be ashamed to seek help. Fort Lauderdale family law attorney Edward J. Jennings, P.A. can help you find the right resources to help you move on after a divorce. Schedule a consultation today.  Call 954-764-4330 or fill out the online form to get started.
Resource:
goodtherapy.org/learn-about-therapy/issues/divorce/recovery#:~:text=A%20person%20going%20through%20divorce,a%20divorce%20can%20often%20benefit.