Software Company Faces Breach Of Contract Lawsuits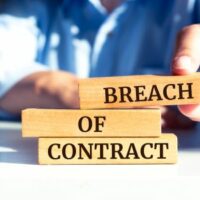 A business transaction involves a customer paying a company for goods or services. In an ideal situation, all parties would be satisfied. However, this is not always the case. Sometimes customers do not pay or companies sell products that are substandard or not even working.
A software company in Florida is facing numerous lawsuits from unhappy customers. These customers have filed breach of contract lawsuits against Chetu, a software development company based in Sunrise, for being forced to pay for non-working software.
Chetu has been a highly successful company. The fast-growing software company reported more than $67 million in revenue in 2021. The company markets itself as a global provider of world-class services to clients who need to develop or maintain apps.
The privately held company claims to run on streamlined processes that enhance productivity. However, the numerous court filings at the state and federal levels show a different side of the company. Chetu has been involved in breaches of contract and fraud schemes, according to unhappy clients.
One example is a federal lawsuit that was filed against Chetu in August. Blue Chip Alliance, which owns 11 barber shops in Montana and Washington, allegedly paid $156,000 for software that Chetu never delivered. The company also received worthless code. Blue Chip Alliance is accusing Chetu of coercing customers into paying monthly development fees for unstable and defective software applications.
However, Chetu keeps coming back with the same defense: The company never promised it would produce software that actually works. But shouldn't that be a given? If you purchase any type of product, you would expect that it works.
Plus, this defense goes against what the company promises. On the company's website, Chetu promises to "guarantee the quality" of its products and services. At the very least, wouldn't this include making sure that something works like it should?
Chetu defends itself, saying that it is a service provider and it does not deliver products to clients. The company provides services as-is without any type of warranty and was therefore not obligated to deliver a final product free of defects.
Of the nearly 300 lawsuits filed in Broward County involving Chetu, just one has gone to trial. In that case, the judge ordered the client to pay Chetu what it owed.
Still, Chetu is facing many allegations by unhappy customers. The allegations include scheme to defraud, fraudulent billing, civil theft, providing defective products, incompetence, negligent misrepresentation, suppression of negative reviews, and violations of Florida's Unfair and Deceptive Trade Practices Act.
Seek Legal Help
As a company, you should guarantee the products you create. As a customer, you should expect products of a certain quality.
If a dispute does arise, you need to be aware of the available legal remedies. Seek legal help from Fort Lauderdale breach of contract lawyer Edward J. Jennings, P.A. We can provide you with effective representation. To schedule a consultation, call 954-764-4330 or fill out the online form.
Source:
nbcmiami.com/investigations/fast-growing-sunrise-software-company-buffeted-by-lawsuits-complaints/2911788/