The Coronavirus' Impact on the Real Estate Industry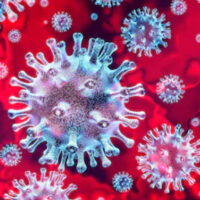 COVID-19, also known as the coronavirus, has impacted the lives of all Americans. Even people across the world have been affected by this pandemic, which has closed down schools, caused large events to be cancelled and forced workers to stay home sick without pay. The stock market saw its worst day since 2008. Fearful of this virus, shoppers have caused pandemonium in stores everywhere by stocking up on toilet paper, hand sanitizer and Clorox wipes.
The coronavirus has impacted business in many ways, but how is the real estate market faring? Are people buying houses? What about the commercial market? Here are some ways in which the coronavirus is impacting the real estate industry.
Residential Real Estate 
People may be delaying buying a home due to the uncertainty of their jobs. If they are hourly workers, they may worry about not having enough money to pay their mortgage, if they get approved for a loan. However, U.S. Treasury rates are low right now, so now is a good time to buy or refinance.
Another thing to realize is that luxury home sales will likely drop. However, those who stay in the market long enough may see huge declines in prices, so they may be able to get a luxury home at a great price.
Also, with many construction supplies coming from China, it's possible that residential home building could decrease and even come to a halt. Residential construction has already been performing at a lackluster pace, and the effects of COVID-19 could deter further progress in this area.
Commercial Real Estate
Commercial real estate is on the decline for a couple reasons. Quarantining and social distancing are going into effect due to the coronavirus. This has forced offices to restructure and as a result, more and more people are working from home. If telecommuting is successful, then employees could become full-time remote workers. This means that smaller office spaces would be needed. Co-working spaces could be eliminated completely.
The retail industry is also being impacted by the coronavirus outbreak. People are avoiding crowded areas for fear of contracting the illness. They are opting instead to shop online, since most essentials can be bought online through Amazon and other stores.
This means that brick and mortar stores will need to adjust accordingly. They will need to come up with ways to appease online consumers in order to stay in business, such as delivery options. If business continues to suffer, they may have to move to smaller retail spaces or close down altogether. 
Seek Legal Help
The real estate industry is always going up and down. There are times when there are just not enough houses for sale. In other cases, demand is low and properties linger on the market for months and even years.
Fort Lauderdale real estate lawyer Edward J. Jennings, P.A. can help you handle all sorts of issues you may experience in the real estate field. Schedule a consultation by filling out the online form or calling 954-764-4330.
Resource:
azbigmedia.com/real-estate/the-coronavirus-impact-on-the-real-estate-industry/
https://www.ejj-law.com/florida-landlord-loses-lawsuit-based-on-lease-language/