The State Of Homeowners Insurance In Florida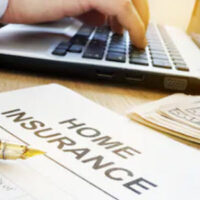 While the real estate market may be hot in Florida and other parts of the country, the insurance industry is a different story. If you plan to buy a home in Florida in the near future, you should be aware that you may have difficulty insuring it.
Florida has been dealing with a homeowners insurance crisis for quite some time now and things are only getting worse. Many companies are no longer taking on new customers or business. Those who do are requesting huge rate hikes.
Why are insurance companies hesitant to do business in Florida? There are several main reasons:
Insurance fraud. Florida accounts for 79% of the country's homeowners insurance fraud lawsuits, even though it accounts for just 9% of claims. Many of these are fraudulent roofing claims.
Aging roofs. Older roofs are more prone to damage, so insurers may refuse to cover the roofs of older homes.
Storm risk. Hurricane damage is a real concern for all Florida homes, even for those not next to the water. Florida is the top state for hurricane damage, so naturally, insurers want to avoid the risk if possible.
Senate Bill 76 went into effect in July 2021 in an effort to curb fraudulent claims. This bill is aimed at reducing the solicitation tactics that fraudulent contractors often use in a scam.
Another issue is that many home insurance companies are no longer as financially stable as they were. Financial strength rating company Demotech recently announced it was considering downgrading the financial strength ratings of 27 property insurance companies. This affects homeowners with mortgages from Fannie Mae and Freddie Mac.
How to Keep Your Insurance 
Don't want to get dropped from your insurance? Here's what you should do:
Keep your roof in good shape. Inspect your roof regularly and repair minor damage as it happens. If possible, replace your roof before it reaches 15 years of age to lessen the risk of being nonrenewed.
Install wind mitigation features. Florida home insurance companies are required to offer discounts for certain wind protection features under state law. These include hurricane straps and other roof-bracing measures. These features lessen the risk of hurricane damage, making your property more attractive to insurers.
Maintain your property. Maintaining your property will make it easier to find insurance coverage. Regularly check the rest of the exterior features of your home for damage. Look for large tree branches or other potential hazards that could cause roof damage in a windstorm.
Seek Legal Help
The homeowners insurance market is reaching crisis level in Florida. Do you have adequate coverage? Is your home protected?
If your home has been damaged due to a storm, fire, or other issue, and your claim has been denied, see how Fort Lauderdale homeowner's insurance lawyer Edward J. Jennings, P.A. can help. Let us assess your case and give you solid advice for your situation. Schedule a consultation today by calling 954-764-4330 or filling out the online form.
Source:
bankrate.com/insurance/homeowners-insurance/florida-homeowners-insurance-crisis/