Things Are Better When Laws Make Divorce Easier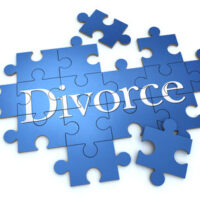 When you think of divorce, you might imagine broken homes and nasty court battles. However, that is not always the case when a marriage ends. In many cases, a divorce can be positive. Society and the economy can benefit when states (and countries) have beneficial laws that make divorce easier.
In fact, when laws make it easier to divorce, a person's welfare and wellbeing can improve. Even if a couple stays together, the strength of the laws can be advantageous for all involved.
Some of the best laws involve enhanced property rights for women and payments (or a larger division of assets) for women upon divorce. When women receive these benefits, their children benefit, as a bigger investment is made in education. Also, a divorce allows women more leisure time. They also have more time to work and earn money. Because they no longer have a husband to worry about, they spend less time on cooking and cleaning and more time on themselves and their children.
Another benefit of making divorce easier is that it is cheaper to leave an abusive marriage. A woman does not have to feel obligated to stay in an unhappy marriage, so there is less stress and domestic violence.
Women also have more to gain financially if divorce laws are more favorable to wives. As it is, women tend to be in a less favorable position than men in the event of a divorce. They often become poor and even homeless. When there are options such as alimony, child support, and other divorce compensation, women have more bargaining power when they divorce.
Studies have shown that when laws make it easier and quicker to divorce, there are unexpected positive effects such as:
The number of marriages increases by 9%.
Female suicides decrease by as much as 16%
Domestic violence decreases by around 30%.
Women start working more outside of the home.
Easier access to divorce has been shown to reduce the number of unwanted births. Also, laws that allow for high levels of financial compensation upon divorce have been shown to increase first births among educated women. These women are more likely to have children knowing that they will be compensated for lost wages caused by leaving the labor market. Also, expanded alimony and child support and other financial allowances for divorced mothers create investments in education and clothing for their children.
Seek Legal Help
Divorce is not always as bad as it's made out to be. When there are good laws in place, people are better able to leave bad marriages and protect themselves and their children. That's always a good thing.
If your marriage is not working out, Fort Lauderdale divorce lawyer Edward J. Jennings, P.A. can help you get on the path to success. We have the experience to help you get a favorable outcome. Schedule a consultation with our office by calling 954-764-4330 or filling out the online form.
Source:
census.gov/library/stories/2019/12/the-upside-of-divorce.html