Tips for a More Efficient Merger, Part 2: Organizing Data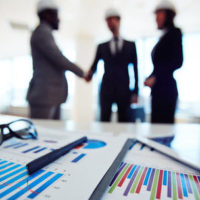 As we stated in our previous post, mergers and acquisitions may be standard business maneuvers, but they are still complicated and take considerable time and know-how to complete. Businesses that approach the merger process without a clear idea of what they are doing or what the investigative agency is looking for risk putting a lot of time, effort, and other resources into the merger review process only to have to do it all over again. For this reason, it is imperative that businesses begin interacting with the investigative agency right away, that the business owner appoints a merger review director or team, and that the businesses involved retain the help of a skilled Fort Lauderdale business litigation lawyer, all points discussed in our previous post. However, that is not all businesses can do to streamline the merger review process. Some other steps business owners can take are discussed below.
Know How the Investigative Agency Wants its Data 
Early and ongoing communication are key for helping you understand what type of data the investigative agency is looking for, but also, communication can help you clarify other major hurdles, such as data organization. The information you present to the FTC needs to be clear, concise, and accurate. It should provide sufficient detail without being overwhelming or confusing. In addition to providing clear and concise data, businesses can help the investigative agency by providing their methodologies for arriving at any proposed conclusions. This can significantly help to reduce any work the agency has to put forth in the review process, which can speed up the process exponentially.
Some steps that the FTC recommends doing include:
Present empirical work as early on in the process as possible. Submitting it late would be counterproductive.
Submit any white papers or other similar submissions directly to the Bureau of Economics and the Commission early on the in the process to guarantee a productive dialogue.
Submit all empirical work should provide the FTC with enough detail so that FTC staff can thoroughly understand the methodology used to conduct the analysis and how the business came to its conclusions. Summaries generally do not suffice.
Show data used to conduct the study should be presented along with the conclusions and detailed methodology.
Be sure to include any programs used to calculate results and compile/transform data.
The general idea of this post and the last is to help streamline the merger process as much as possible. Mergers and acquisitions can be time consuming and complicated, but if you and the investigative agency work together from beginning to end, you can make the process much more simple and efficient. And, of course, it does not hurt to work with an attorney as well.
Retain the Help of a Skilled Business Litigation Lawyer 
At the office of Edward J. Jennings, P.A., our Fort Lauderdale business litigation attorneys strive to make business ownership as lucrative and hassle free as possible for Florida business owners. Oftentimes that means helping business owners through complex legal issues, but other times, it simply means providing them with the legal advice necessary to streamline routine business procedures. If you want help making the merger process more efficient, schedule an appointment with one of our attorneys today.
Resource:
ftc.gov/about-ftc/bureaus-offices/bureau-economics/best-practices