Tips For Co-Parenting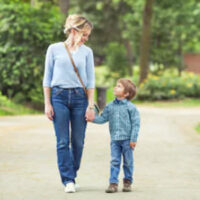 Hopefully you already have a plan in place to detail how the parents will spend time with the kids during the summer and holiday months. If not, here are some things you need to consider.
Travel Plans
People tend to go on vacation during the summer, so it's possible that you or the other parent have travel plans for the kids. It's a good idea to check in early and make sure that there are no scheduling conflicts. Ideally, you should not make any reservations until plans have been finalized and you can for sure take the trip on the dates you intended, since some reservations cannot be cancelled with full refunds.
Personal Plans
A lot of gatherings tend to happen during the summer. Will there be family parties or day-long trips? What does your work schedule look like? Consider your kids' schedules as well, since they probably have activities planned.. Do they play sports? If so, there will likely be practices and games. What about friends' birthday parties and get-togethers?
Childcare
While the kids get the whole summer off from school, the same doesn't usually apply to the parents. You and the other parent will still likely have to work, so where will the kids go during the day. If neither of you work from home, and your kids are too young to stay home alone, then you will need to consider some sort of daycare or summer camp. Your options will vary based on location, but many parks, schools, and churches offer some sort of summer program. If you're looking for actual childcare, it may be hard to find a provider with openings. Plus, you may have concerns about group daycare especially with the COVID pandemic. Another option would be to hire a nanny to watch just your kids.
Documentation
Don't just rely on verbal agreements. Once you and the other parent have agreed on summer custody and listed specific dates, make sure to get everything in writing and have each person sign the document.  That way, there is no uncertainty or misunderstanding. You'll have documentation that shows that both parents have agreed to the schedule and this will prevent arguments down the road.
Seek Legal Help
Child custody issues can cause a lot of tension, especially during the summer. Both parents will likely want to take vacations with the kids, so you'll need to figure out how to plan things while taking into account your kids' schedule with friends, sports, and other activities.
Fort Lauderdale child custody attorney Edward J. Jennings, P.A. can help you resolve your child custody matters. Get help with co-parenting during the summer and other times of the year. Schedule a consultation by calling 954-764-4330 or filling out the online form.