Trusts vs. Wills in Coronavirus Era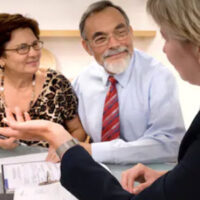 The COVID-19 pandemic has caused Americans to make changes to their daily lives. As people are getting laid off from their jobs and being forced to shelter in place, they are reconsidering their life and maybe even thinking about their own mortality. COVID-19 does not discriminate, killing young and old, rich and poor, black and white.  Worldwide, more than 156,000 people have died from the coronavirus.
While those who have underlying health conditions are the ones affected the most, it's possible that even a healthy person could die from the disease. Because of this, many people are preparing for the worst. This means there has been an increase in interest in estate planning.
Things are chaotic enough right now. Planning for the future can really make things less stressful for loved ones and ensure that your final wishes are granted. By having a plan in place and a person to administer the plan, you can have peace of mind despite all the craziness in the world.
It's good to have a mechanism in place, such as a will or trust. Some people have one or the other, while some have both. Which is right for you?
What is a Will?
A will does not have a designated beneficiary. It is a document that states who gets what when you die. Without a will in place, the court has the authority to distribute your property as it pleases.
While a will is better than nothing, it can cause probate issues. An executor is still needed to distribute assets and deal with creditors. Probate is a public process, so non-relatives can find out all the details and battle over the assets. Probate can be lengthy, taking several years to complete
What is a Trust?
Many people opt for a revocable trust, or living trust. A trust costs more in the beginning and takes some time to set up, but it is worth it in the long run. A trust offers protections for your assets, such as allowing you to forego the probate process. This makes the process more private. You name a trustee to oversee asset distribution upon your death.
You can make changes to a revocable trust. You can add or remove assets from the trust. You can change beneficiaries and trustees as life changes.
While many celebrities opt for trusts to avoid having the public know about their assets, they are not just for the wealthy. Anyone can set up a trust and ensure that their assets an privacy are protected.
Seek Legal Help
The coronavirus has quickly killed many people. This has caused many people to think about their own mortality, especially if they have had a loved one who died from this deadly illness.
A trust vs. a will—which option is right for you? Get advice from Fort Lauderdale probate litigation lawyer Edward J. Jennings, P.A. He can guide you through the estate planning process and help you avoid mistakes that will only cause more stress to your family. Schedule a consultation by calling 954-764-4330 or filling out the online form.
Resources:
bankrate.com/retirement/revocable-trust-vs-will-estate-planning-coronavirus/
worldometers.info/coronavirus/
https://www.ejj-law.com/estate-planning-cant-be-done-remotely-in-florida/