Types Of Real Estate Contracts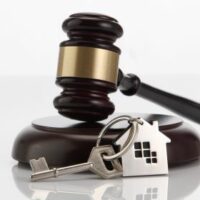 Selling something you own can be difficult. Selling real estate can be even more complicated. Homes, land, and other types of real estate require contracts, and these legal documents are not always easy to understand. There are terms and legalese that can leave you scratching your head.
However, these contracts affect both parties, so you need to understand that they entail. They outline the terms and obligations of all involved. If the terms are not followed, then there may be a basis for a lawsuit.
Not all real estate contracts are created equally though. Contact your real estate agent to determine which type of contract is right for you. A real estate attorney can also point you in the right direction while ensuring all state laws are properly followed. Here are several types of contracts you should be aware of if you are purchasing property.
Purchase Agreement
This is the most common type of real estate contract. This is a binding contract between a buyer and a seller to transfer the property. A purchase agreement must include various details, such as the identity of the parties, a description of the property, the condition of the property, the purchase price, any contingencies, terms of possession, closing date, and anything that is included in the sale (such as furniture or appliances). There are several types of purchase agreements available based on the type of property.
Real Estate Assignment Contract 
This type of contract is used when the property owner agrees to sell the rights to purchase the property to an investor. The contract gives the investor the rights to purchase a property and they can then sell their rights to someone else.  However, investors are not given the title to the property.
Lease Agreement 
Lease agreements are for rental properties, between landlords and tenants. The landlord agrees to offer their property for the tenant for a specified monthly rate. The agreement should also include the security deposit, payment of utilities, and other important provisions so that there are no legal disputes in the future.
Power of Attorney
This type of contract is unique, allowing a person to act in another person's place. A power of attorney is used when a person is not physically or mentally able to sign a real estate contract. This document allows someone to sign the contract on the person's behalf. This may happen if the person:
Is mentally disabled
Is elderly and not of sound mind
Is hospitalized or has an illness or injury limiting their ability to sign a contract
Not physically present at the location
Seek Legal Help
If you are buying property, you need to have a contract in place. Make sure you understand what it entails.
You need a legal advocate on your side. Fort Lauderdale real estate contract lawyer Edward J. Jennings, P.A. can review your contract and help you avoid common mistakes. Schedule a consultation to get started. Fill out the online form or call 954-764-4330.
Source:
mashvisor.com/blog/types-of-real-estate-contracts/