Types of Real Estate Transactions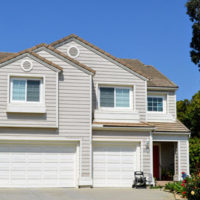 The most expensive thing you'll ever buy is a home, unless you're a millionaire who can afford private jets and islands. Buying or selling a home is a huge real estate transaction, and if you don't know what to expect during this process, you could end up losing a lot of money.
Each time you make a transaction, you should have a contract in place. A contract basically outlines your rights and responsibilities. It shows the terms of the agreement, who is responsible for certain items, the purchase price, the down payment or deposit amount, what is included in the purchase price and any contingencies.
There are many types of real estate transactions and contracts you may come across, especially if you are an investor. Here are some of them. 
Common Transactions
One of the most common real estate transactions is buying a home. Whether you are buying your first home after college or buying your 20th home as an investor, it's important to know how to negotiate and ensure you get the best deal possible. Homes are typically good investments, with prices generally rising over time.
It's rare that you will stay in the same house forever, so you will probably sell a home in your lifetime. As a seller, it is important to research the market and make sure you are selling for the highest price possible.
Instead of buying a house, people often choose to rent. Rents are typically lower than mortgage payments. Plus, a person doesn't have to worry about the long-term investment of a house if they plan to live in a certain place temporarily. Whether you are a renter or a landlord, you should ensure that the contract you sign is fair to both parties. Landlords have certain responsibilities under the law.
Many handymen and contractors choose to buy fixer-uppers, repair them and sell them in a short amount of time. Flipping properties has become popular in recent years, as witnessed by TV shows such as "Flip or Flop" and "Property Brothers." If done right, a person can make a significant amount of money.
Real Estate Agreements
If you are buying a home, the most common contract you will see is the purchase agreement. This document shows the closing date, parties involved and of course, the purchase price.
When a person rents a property, they will likely use a lease agreement. This agreement is between a landlord and renter. It will include specifics such as rent amount, deposit and utilities.
Less commonly used are real estate assignment contracts. These are used for investors who find properties and assign them to other buyers for a profit. These documents are similar to purchase agreements.
Seek Legal Help
Real estate transactions require the appropriate forms and agreements. Without them, you could end up on the bad side of a deal.
Whether you are buying, selling or leasing a home, be sure you understand your rights and responsibilities.  Fort Lauderdale real estate lawyer Edward J. Jennings, P.A. can offer sound advice as you navigate through the home buying and selling process. To schedule a consultation, fill out the online form or call 954-764-4330.
Resource:
fortunebuilders.com/types-of-real-estate-contracts/
https://www.ejj-law.com/implied-warranty-of-habitability-why-does-it-matter/