Ways to Avoid Probate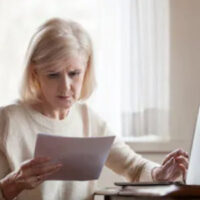 When a loved one passes away, there's a lot to deal with. Not only are you grieving your loss, but now you may be dealing with the person's estate.  Unless your loved one had a solid estate plan in place, you may be dealing with probate litigation.
You may have heard of probate or have gone through it when a family member died. Nobody wants to go through this process. It's lengthy and expensive, even when the estate is pretty straightforward. It can take years for beneficiaries to receive their assets—if there are any left by then. Taxes and court fees can eat up a large portion of the assets.
Therefore, you will want to do what you can to avoid probate. The process is not too difficult, but you have to know the right procedures. The good news is that you can avoid probate with proper estate planning.
Joint Ownership
Joint ownership is a good estate planning tool for married couples. This refers to having property in the name of two or more owners. This way, when one person dies, the property automatically goes to the other party. This is a good option for high-value assets such as cars and houses. There are three types of joint ownership: joint tenancy with right of survivorship, community property with right of survivorship and tenancy by the entirety.
Transfer-Upon-Death Accounts
A transfer-upon-death account, also known as a payable-upon-death account, is an easy and effective way to avoid probate. This method is primarily used for bank accounts and other financial assets, although it sometimes can be used for real estate and vehicles as well. This type of account works by simply appointing a beneficiary to receive the account's funds in the event of your death.
Gifts
You can also avoid probate by giving your assets away now, while you're still alive. You can give money and property to a family member or a favorite organization. These assets are then removed from your estate, so they don't have to go through probate. However, you can only give up to  $15,000 per year without having to pay taxes..
Revocable Living Trusts
You can avoid probate with a trust. A revocable living trust outlines how your property will be distributed upon your death. A revocable living trust allows you to make changes at any time. However, your assets need to be placed in the trust in order to avoid probate. This makes it so that the trustee becomes the owner. When you die, the trustee is authorized to transfer the assets to the beneficiaries you have specified in the trust.
Seek Legal Help
Probate is never a fun process, especially when you're dealing with the emotions involved with a loved one's death. If your goal is to avoid it, you should take the appropriate steps.
If a loved one has recently died and you're dealing with matters involving the estate, Fort Lauderdale probate litigation lawyer Edward J. Jennings, P.A. can help you resolve them. Schedule a consultation today by calling 954-764-4330 or filling out the online form.
Resource:
forbes.com/sites/forbesbusinesscouncil/2020/07/02/estate-planning-secrets-how-to-avoid-probate/#2b980b662b01