What To Avoid When Getting Divorced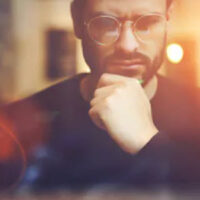 If you've spent most of your adult life being married, the thought of a divorce may cause a lot of anxiety.  What happens next? What do you do?
Going through a divorce is like nothing you have ever experienced before. Therefore, in order to get the best outcome, you also want to focus on the things you shouldn't be doing. These things that can really mess up your divorce case, causing delays, more money, and other issues. Here are some things to avoid when getting divorced.
Avoid Lying
While you might feel like lying about things in order to seek revenge on your spouse, it's better to be honest. Lying does nothing but prolongs the divorce process, costing more and more money. Plus, it's more traumatic for the kids. So just be open and honest.
Avoid Funding a Joint Account
Once you have decided to divorce, the marriage is essentially done, so start separating your assets. This means you need to stop putting money in your joint bank account. Open your own so you can save up for your divorce and your new single life.
Avoid Badmouthing Your Ex to the Kids
If you need to vent, cry on a friend's shoulder or visit a therapist who can help you work through your issues. However, you should never badmouth your ex to your kids. Remember, that's their parent and you want them to have a good relationship with them, regardless of how you may feel.
Avoid Social Media
Many people turn to social media to vent about their divorces. Don't do this! Get off Facebook and Instagram and focus on the things that are important to you. Plus, social media is often used as evidence in divorce cases, so you definitely don't want that online post to be used against you.
Avoid Placing Blame
A divorce is the end of a marriage, but there does not need to be any blame. Sometimes relationships fall apart—it happens quite often. If you two are simply not happy anymore, accept it and move on. Making someone at fault for the divorce will not get you a better outcome, so try to end things amicably.
Avoid New Relationships
Many people start dating again before the divorce is even finalized. This is not a good idea, because technically you are still married. You may want to make your ex jealous, but all this will do is backfire. Instead of jumping into a new relationship, focus on taking care of yourself. Focus on friends, family, and hobbies. You'll find you don't really need a new relationship right now.
Seek Legal Help
A divorce is a complex legal issue. You want to ensure you are following the proper processes and taking your lawyer's advice seriously.
Get help making the right legal decisions in your divorce. Fort Lauderdale divorce attorney Edward J. Jennings, P.A. can guide you through the process and help you divorce with ease. Schedule a consultation by calling 954-764-4330 or filling out the online form.