What To Include In A Parenting Plan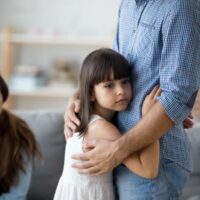 Getting divorced is not an easy task, especially when there are children involved. There are often conflicts between the parents on how the kids should be raised, how much time each parent should spend with them, and who will make important decisions for them.
You may be scared about what to expect in the future. How will you and the other parent come to agreements on all the major issues?
It's all in the parenting plan. It's a good idea to include as much information as possible in this handy legal document. So before your divorce is finalized, do some thinking about possible future disagreements. You can also brainstorm with your lawyer. Then include these clauses in the parenting plan.
Things will run much smoother when you have a comprehensive plan in place. Here are some things you may want to consider.
Technology Use
With smartphones, tablets, computers, and laptops common in most households, you'll want to take stock of the situation and make sure you and the other parent are on the same page regarding screen time and use of technology. What electronic devices does your child use? What limits do you want to enforce? Is the other parent OK with any restrictions? Who will maintain the devices and pay any monthly fees?
No Badmouthing
After a divorce, negative feelings tend to remain. Marriages do not usually end on friendly terms, so it's common for the parents to badmouth each other. This type of behavior, however, can be very hurtful and stressful for the kids. A clause in the parenting plan may call for legal recourse when one parent tries to turn the children against the other parent. Any type of brainwashing or estrangement can result in punishment outlined in the agreement.
Extracurricular Activities
If your child participates in activities outside of school, such as sports, music, scouts, or religion, will they continue after the divorce? If so, who will transport the child to these activities? If there is money involved, who will pay for it?
Changes in Appearance
There should also be limitations to changes in the child's appearance. Haircuts may be one thing, but getting piercings and changing hair color, for example, should be approved by both parents. There should be consent before making any major changes.
Avoiding Court
Disagreements happen, but not every issue should lead to court. The goal is to stay out of the courtroom, which can be costly. Plus, all it does is choose winners and losers. That's not how parenting should work. Instead, the parenting plan should call for mediation or a parenting coordinator when there is a disagreement. This allows both parents to work together to negotiate, compromise, and come to a viable solution.
Seek Legal Help
Parents have strong feelings for their children. Having to deal with child custody after a divorce can be challenging. That's where a parenting plan can help.
What should you include? How can you make the children less stressed? Fort Lauderdale child custody lawyer Edward J. Jennings, P.A. can help you come up with an effective parenting plan. Schedule a consultation today to get started. Fill out the online form or call 954-764-4330.
Source:
custodyxchange.com/topics/plans/provisions/7-overlooked-provisions.php