Careers With The Highest Divorce Rates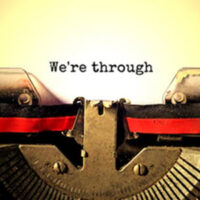 When you get married, it's a good idea for at least one party to have a stable career in place. After all, it takes money to pay the mortgage, utilities, and other bills.
While it's good to have a constant flow of money coming in, what you may not consider is that some jobs have a higher rate of divorce than others. So while you might be excited to land that new job, consider the caveat that it could hurt your marriage.
Check out these jobs with the highest divorce rates and see why they can be harmful to your relationship.
Military Supervisors
Topping the list are first-line enlisted military supervisors, with a 30% divorce rate. People in these positions manage servicemembers. Being in a war is stressful enough; having to supervise others just adds to the stress. Combined with long deployments, this job can quickly take a toll on a marriage.
Mechanics and Auto Service Technicians
While it may be nice to know how to work on your vehicle—or be married to someone who does—mechanics face a high risk of on-the-job injuries. On top of that, the hours are long and the pay is not always that good. These elements can make for a stressful career and a 17% divorce rate.
Chemical Technicians
Chemical technicians have a 15% divorce rate due to the nature of their job. They perform experiments and often have to work odd hours or even additional hours to get their job done.
Military Member
No matter what role they play, those who serve in the military face a lot of stress. They also have a 15% divorce rate due to deployments and relocations, which can be especially stressful if there are children involved.
Food Preparers and Servers
Restaurant workers have a tough job. Cooks and servers work hard to fulfill the needs of customers, but they deal with a lot of drama and stress, including angry customers and low tips. This stress can ruin a marriage, with a 15% divorce rate.
Animal Caretakers
Also with a 15% divorce rate are animal caretakers. While taking care of cute animals can be loads of fun, it's not so fun when they are sick or injured. Taking care of animals can be exhausting and even devastating if the animal dies. This can lead to depression.
Medical Assistants
The lowest-paying workers in the medical field are medical assistants, who have a 14% divorce rate. They work irregular schedules, and combined with the low pay, see a lot of stress and depression.
Carpenters and Electricians
These careers are labor-intensive, plus there are long hours involved. On top of that, these workers face a high risk of injury in the workplace. These stressors lead to a 13% divorce rate.
Seek Legal Help
There are many reasons for divorce. Stress is one of them, and many jobs are very stressful, which can make a marriage tumultuous.
No matter the reason for your divorce, Fort Lauderdale divorce lawyer Edward J. Jennings, P.A. can guide you through it with his compassion and extensive legal knowledge. Schedule a consultation today by filling out the online form or calling 954-764-4330.
Source:
theladders.com/career-advice/the-21-jobs-that-are-most-likely-to-lead-to-divorce